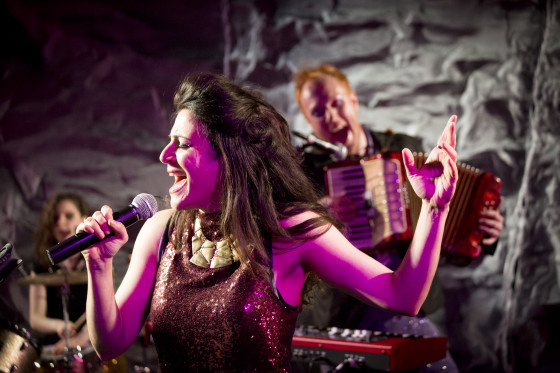 Unseen O'Neill Lab
The Brick | December 1-17, 2016
Lead Artists Ann Marie Dorr, Kathleen Kennedy Tobin and Eva von Schweinitz revive three of O'Neill's rarely-seen works: Beyond the Horizon, Dynamo, and The Great God Brown. The Lab will also feature a collaboration with alumni, professors and staff from the City University of New York (CUNY), exploring Marco Millions, with Lead Artists Claire Moodey and Bess Rowen. Plus a theater-making workshop for veterans led by Maurice DeCaul, a panel on adapting O'Neill moderated by Amy Jensen, and Durned Queer—a special in-process showing of Mourning Becomes Electra directed by David Herskovits.
********
The TMT Lab offers smaller, fully produced productions and has enlisted the talents of over 1,000 theater artists since 1993. At the helm of each production is a Lead Artist- whether that person is a director, actor, writer, designer, or puppeteer, we believe anyone can drive a piece! We curate each season's Lab under an overarching theme. We then work with each Lead Artist to find the right source material, and from then on they are provided a stipend, budget, artistic resources and, most importantly, the freedom to shape their work.
If you are an artist interested in getting involved with the TMT Lab, please email info@targetmargin.org for more details.