THE TMT LAB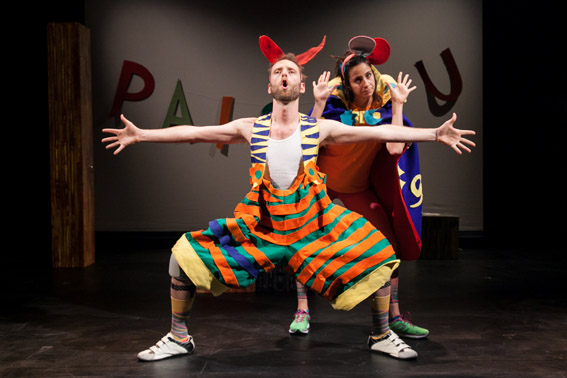 Thank you to everyone who participated in, supported, and came out to see STEIN LAB 2.0!
Our second look at the work of Gertrude Stein featured work from a group of spectacular Lab artists, including Jessica Brater, John Del Gaudio, Jesse Freedman, Sarah Lurie, Handan Ozbilgin, Natalie Robin, Noah Scalin and Patrick Scheid. From the installation of a portrait of Stein done in rose petals, to watching the final ball roll down a 40-foot-long, poetry-inscribed ramp, STEIN LAB 2.0 was yet another example of the exploratory, genre-bending work supported by TMT.
The TMT Lab offers smaller, fully produced productions and has enlisted the talents of over 1,000 theater artists since 1993. At the helm of each production is a Lead Artist- whether that person is a director, actor, writer, designer, or puppeteer, we believe anyone can drive a piece! We curate each season's Lab under an overarching theme. We then work with each Lead Artist to find the right source material, and from then on they are provided a stipend, budget, artistic resources and, most importantly, the freedom to shape their work.
If you are an artist interested in getting involved with the TMT Lab, please email info@targetmargin.org for more details.