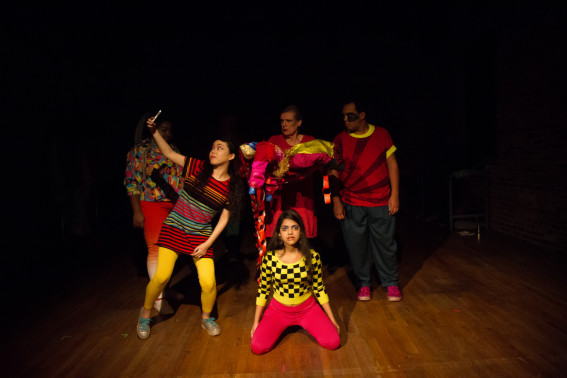 1001 Labs
Four new intertwining productions by four separate artists adapting various translations / transmission of the classic collection of stories, The Thousand and One Nights.
LEAD ARTIST ANNOUNCEMENT COMING SOON!
JUNE 2018
THE DOXSEE @ Target Margin Theater
232 52nd Street, Brooklyn, NY 11220
The 1001 Labs Festival will present four intertwining tales from The Thousand and One Nights in four new productions in June 2018. The Lab exists to give our artists the freedom to experiment and take risks. The will also include special events to enrich the conversation and engage our community including a Dialogue / Potluck Dinner Series with artists, scholars and activists with MENA (Middle Eastern or North African) descent and/ or cultural heritage from Silk Road regions; intergenerational storytelling workshops; and a Film + discussion series of "problematic" popular culture adaptations.
********
The TMT Lab offers smaller, fully-produced productions and has enlisted the talents of close to 2,000 theater artists since 1996. At the helm of each production is a Lead Artist who can be a director, actor, writer, designer, puppeteer, manager, anything: we believe anyone can artistically drive a production. Each season we curate the Lab's overarching theme and commission Lead Artists to adapt an existing source or create new work under our season theme. Over the past 25 years the TMT Lab has been responsible for adding consistent and surprising depth to our artist community; we consider it the company's most important renewable resource.
If you are an artist interested in getting involved with the TMT Lab, please email info@targetmargin.org for more details.