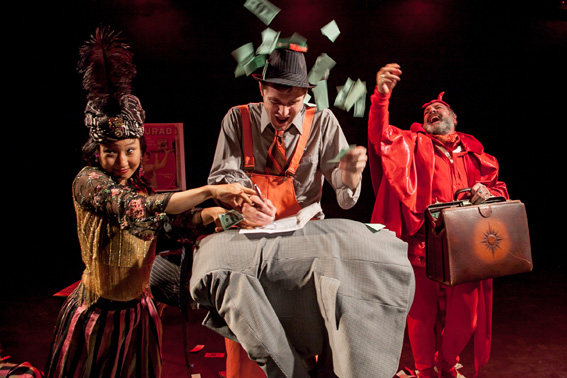 Check back with us soon for information about our upcoming season.
***
About the TMT Lab:
The TMT Lab offers smaller, fully produced productions and has enlisted the talents of over 1,000 theater artists since 1993. At the helm of each production is a Lead Artist—whether that's a director, actor, writer, designer, or puppeteer, we believe anyone can drive a piece! We here at TMT curate each season's Lab under an overarching theme. We then work with each Lead Artist to find the right source material, and from then on they are provided a stipend, budget, artistic resources and, most importantly, the freedom to shape their work.
***
Check out our Yiddish Labs from the last two seasons, which served 185 artists in 21 original productions.