THE TMT LAB: THE ICEMAN COMETH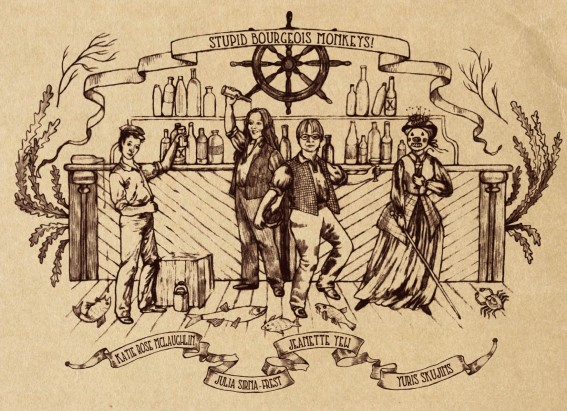 THE ICEMAN COMETH
Written by Eugene O'Neill
Lead Artists: Katie Rose McLaughlin, Julia Sirna-Frest, Yuris Skujins, and Jeanette Yew
HERE Arts Center | June 2016 | Tickets On Sale Soon!
145 6th Avenue, New York, NY 10013
To push our O'Neill exploration forward with a bang, our 2016 Lab program presents a radical new approach to THE ICEMAN COMETH, with four diverse theater artists each tackling a separate act of the play. This fresh take on O'Neill's classic will allow audiences to see each act as a separate experiment, all four together as a unified whole, or both. Lead Artists include Julia Sirna-Frest (actor / director), Katie Rose McLaughlin (choreographer), Yuris Skujins (actor), and Jeanette Yew (lighting/projection designer, director, puppeteer).
********
The TMT Lab offers smaller, fully produced productions and has enlisted the talents of over 1,000 theater artists since 1993. At the helm of each production is a Lead Artist- whether that person is a director, actor, writer, designer, or puppeteer, we believe anyone can drive a piece! We curate each season's Lab under an overarching theme. We then work with each Lead Artist to find the right source material, and from then on they are provided a stipend, budget, artistic resources and, most importantly, the freedom to shape their work.
If you are an artist interested in getting involved with the TMT Lab, please email info@targetmargin.org for more details.