THE TMT LAB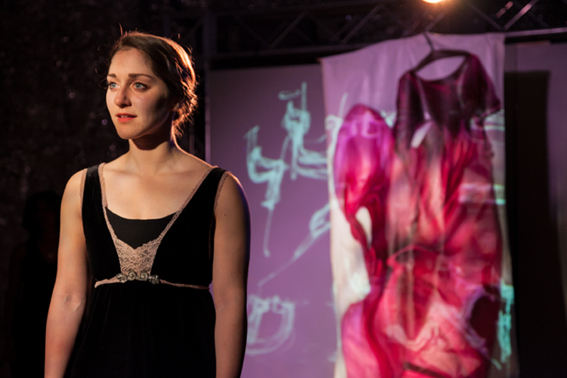 Next up: June LAB @ The Secret Theatre: June 4-14.
The TMT Lab offers smaller, fully produced productions and has enlisted the talents of over 1,000 theater artists since 1993. At the helm of each production is a Lead Artist—whether that's a director, actor, writer, designer, or puppeteer, we believe anyone can drive a piece! We here at TMT curate each season's Lab under an overarching theme, this year's being Yiddish Theater. We then work with each Lead Artist to find the right source material, and from then on they are provided a stipend, budget, artistic resources and, most importantly, the freedom to shape their work.
Target Margin's second year of Beyond the Pale expands into Yiddish literature and culture. The TMT Lab will include the work of playwrights, poets, novelists, and essayists, including the three great crowns of Yiddish literature – Sholem Aleichem, Y.L. Peretz and Mendele Moykher Sforim. We've got the left, the right, the enlightenment, introspectivism, sweatshop poets from the Lower East Side and modernist writers from Eastern Europe.
The June Lab will feature Lead Artists Allen Lewis Rickman, Yuri Skujins, James Smith III, Nick Trotta and Moe Yousuf. Stay tuned for more details.
***
Interested in helping out with the TMT Lab? Inquire below. Check out our Yiddish Labs from last season and earlier this season.