BLOG
You Ain't Seen Nothing Yet: An Interview with Eva von Schweinitz
December 13, 2016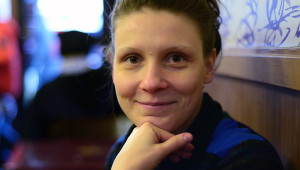 Eva von Schweinitz (Lead Artist) is a theater- and filmmaker trained in experimental/devised theater and collaboration. Her work has been presented internationally, including screenings at Tribeca Film Festival, Palm Springs International ShortFest, International Short Film Festival Oberhausen, and performances at festivals in New York (PRELUDE, BEAT Festival), Germany, France, Belgium and Luxemburg. As a video and sound designer, Eva has worked with Elevator Repair Service, Superhero Clubhouse, Piehole, Eliza Bent, Sarah Hughes and McFeely Sam Goodman, and others, at venues including The Public, NYTW, Abrons Arts Center, The Brick, The Wild Project, and The Tank. Eva is a co-founder and member of the collective pulk fiktion, dedicated to creating contemporary theatrical experiences for young audiences in Germany, recently awarded with the George Tabori Award 2016. Eva holds an MFA in Performance and Interactive Media Arts from Brooklyn College, and a BA in Film from International Filmschool Cologne. brainhurricano.org
TMT: This is your first time as a Lead Artist with Target Margin. What was the thing that excited you most about the Lab when you were first approached about it?
EVS: What surprised and excited me most was, and still is, the explicit welcoming of unanswered questions, the unknown, and intuitive hunches. David saying at the end of our initial meeting, "No listen, we don't want you to pitch us an idea", was such an unusual thing to be told when in conversation about a new project. I continue to be impressed by the freedom that I am given in discovering my own new ways of expression while following – as intently as I can – those intuitive hunches.
TMT: You come from a background of devised theatre, and this is your first time working with an already established text. How has tackling this challenge helped you grow as an artist?
EVS: Taking away the option to write text in collaboration with the ensemble is like a part of my body has been removed, and the rest of it is slowly figuring out how to function in this shifted configuration. Suddenly things don't work the way they used to! In finding my voice within a pre-existing framework of dialogue and plot, I've been unable to fall back on certain familiar strategies. I'm really outside of my comfort zone. So it's been a continuous process of trying out new ideas and different approaches that has taught me a lot. There has been an interesting tension between embracing and rejecting parts of O'Neill's narrative. While my tendency has been to veer away from the prescribed path, every time I get stuck or when something doesn't work, I realize that I need to go back and look at the text and DEAL with it. And with that the lab has been pushing me to become a better storyteller.
TMT: In The Great God Brown, O'Neill uses masks throughout the text to show people taking on different identities. How has this project encouraged you to think about identity and public vs private personas?
EVS: Although certain aspects of the plot seem antiquated, I find its themes quite timely. It may be obvious to draw a parallel to Facebook where we present a curated version of self, an avatar of our preferred alter ego, but I think what happens on social media is an intensified version of something that is already occurring in our everyday life. I would go so far as to say that every interaction includes a certain degree of managing the impression we leave on others. Upon first reading the play, I was most moved by the characters' inability to be who they wanted to be, taking to masks as a way of coping. I related to the fear, shame, and vulnerability that comes with letting down our guard, as well as the desire to live up to our dreams and the pain of facing our shortcomings. Through the process, this has advanced into thinking about intimacy and relationships. Identity seems to be intrinsically linked to the way we relate to others and how others relate to us. I keep coming back to the image of looking into each other's eyes. Holding someone else's gaze can be as hard as looking at ourselves.
TMT: If you had to choose a mask to wear in your everyday life, which would you choose? Here are your choices — welding mask, ski mask, seaweed mask, Majora's, macramé mask, V for Vendetta mask, or Batman mask. Choose wisely.
EVS: I will go with the practical, multi-functional ski mask! It's getting cold and I love snowboarding. In the summer, it'll prevent me from getting sunburned and freezing to death by AC. Apart from that, it will provide me with the necessary anonymity to spread some anarchy or do some heroic deeds. It also hides pimples. It's perfect! #hellopussyriot
TMT: What's next on the docket for you?
EVS: Early 2017 is reserved for some personal incubator time. I'm going to work on developing a few projects I've been thinking about, and I want to spend a lot more time reading than I have in the recent past. I miss it! Later in the year, I'll be working on video designing two exciting shows, Elevator Repair Service's Measure for Measure and Sibyl Kempson's The Securely Conferred Vouchsafed Keepsakes of Maery S. And we will be celebrating the 10-year anniversary of pulk fiktion, the theater collective in Germany that I co-founded and am still part of. We're planning a fun little festival for one October-weekend in Cologne/Köln and I'm looking forward to curating that together.
********
Click HERE to buy tickets to Eugene O'Neill's THE GREAT GOD BROWN by Lead Artist Eva von Schweinitz.
Moe
You Ain't Seen Nothing Yet: An Interview with Claire Moodey
December 7, 2016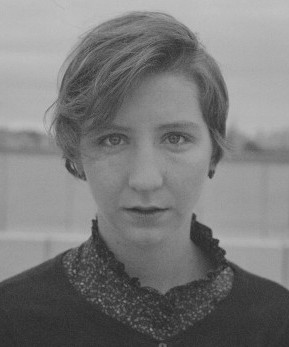 Claire Moodey (Lead Artist) is a director, performer, playwright, and designer living in Brooklyn. With Target Margin Theater: Drunken With What (Assistant Director), I Made a Mistake (Performer), Compositions…Master-Pieces…Identity (Stage Manager), Pozhar! (Performer). In 2014 she was a fellow in the TMT Institute for Collaborative Theater Making. As a director/playwright, she has developed her own works including femme pathos (co-director), Spectral Findings (co-director), and the invisible draft. Other performance credits include Last Night at the Palladium (Brooklyn Gypsies/3LD), Long Christmas Dinner (Lincoln Center), Erin Courtney's The Service Road (City Tech CUNY's Vorhees Theater) and most recently It's Lonely at the Top, a Cadillac Play by Megan Murtha.
TMT: You are one of the lead artists for Marco Millions, our collaboration with the Center for the Humanities. A big part of this project has been the people — your cast are all students, alumni or professors in the CUNY system. How has it been working with people outside the realm of the so-called "professional" theatre world?
CM: Broadly, it has been fantastic! Just about all the folks who expressed interest in the project have had at least some theater experience within the CUNY system, but not very many have had professional experience and the approach Bess and I have been using to make the work is definitely a new experience. It is really exciting to be in a rehearsal process where our enthusiasm around each collaborator's voice and particular idiosyncrasies is at the fore. And part of the joy has been seeing the cast catch onto our mode of work, so they are less and less surprised when we say, "Great! That little scuttle you did to get into the right place is fanatastic-it is in the show! Write it down and don't forget it." The whole concept of work is about translation, so it is also only fitting that Bess and I would be translating our professional experiences into this new context.
TMT: Claire, you were in the inaugural TMT Institute and have been involved in Target Margin projects since then. How has being a Lead Artist in the Unseen O'Neill Lab been a unique experience for you? What's it been like to work with Bess?
CM: Co-directing material that I have not written is unique for me, and very exciting. One of the things that we discussed and played with a lot in the Institute was what collaboration looks like, how sharing power and vision works in the creative process, and how each fellow's desires as an artist could shift in any direction/plane in relationship to power, process, medium, etc. Those questions are always hot for me, both as they apply artistically and as they apply in a larger political sense. How communities function collaboratively and distribute power is a question that feels especially important at this time, and in some ways I think that working in theater and performance is of interest because it strikes me as skill building for application in the world.
Working with Bess has been thrilling. Going into the Lab, there were many questions for me about what the process would be like: Who was this PhD candidate I would be working with, would we get along? Who would we find to work with us from CUNY? If we are approaching the work as a translation "writ large", in what ways will I need to translate my ideas in order to effectively communicate and inspire the group? Will we be able to maintain a clear vision while staying radically open to the group we bring together?
We didn't know each other as people or artists before collaborating. Happily, we discovered that we shared many aesthetic sensibilities, were able to communicate easily and could share labor and ideas almost effortlessly. This is the first time I have collaborated so intensely on a project with someone whom I didn't know at all ahead of time and that is tremendously exciting. It has also been very rewarding to work together in the rehearsal room and learn from each other-we have different ways of directing and working through material and every rehearsal I find myself more excited to be in the room. Bess is incredibly intelligent and quick on her feet-able to translate my ideas to the cast whenever language escapes me and is quickly able to harness what is powerful about a performance and offer feedback that furthers each moment. We have also had the joy of too much material, too many good ideas, and working together, we are far more efficiently able to make the strongest decisions. Somehow working together seems to be like a "power up booster star" in Mario Brothers-we become faster, more confident, and better at shaping the work of our fabulous cast.
TMT: In Marco Millions, O'Neill is addressing issues of religion and connecting between different cultures that are still so relevant to our lives today. How does this nearly century-old play speak to our modern audiences?
CM: Geez, how is it not relevant? O'Neill was trying his hand at satire, and ostensibly was taking on American capitalism with his account of Marco Polo in Marco Millions. And it isn't just about religion and culture, the play tackles encountering differences via ideas about love and the relationship to emotions, economic policy, and slavery – asking in myriad ways, "What do we value?" Big business in America is still just as problematic as it was to O'Neill in the 1920s, and throughout the early part of the rehearsal process, Bess and I spoke about the obvious and ever clearer relationship between business, political power and war in the US today. The connections that O'Neill makes between Marco Polo and 1920s business were laid even more bare by our performers who translated O'Neill's words to their contemporary equivalents: weapons of mass destruction, selfies, corporate culture, etc. Big questions facing the US right now center around race, religion, and gender. All of these issues are pitted against one another in O'Neill's play. What has been really fascinating is that O'Neill's own misogyny has come up a lot in our rehearsal process and very often the women in the play have come into the room in bigger and bolder ways, with things to say about all of the issues at hand, in the voices and bodies of our cast.
As much as we all take issue with O'Neill for his own shortcomings, we have all also appreciated his wit and intelligence as a playwright in this process. One of the things that makes O'Neill's setting of this problem in the world of Kublai Khan and Marco Polo is that Kublai Khan, while still an imperialist, was the first ruler conquering territory who valued cultural differences and adopted some of the ways of the places he conquered and in doing so is credited with the unification of China. Marco Polo and the colonialist imperialism and big business introduced by the West, provide a stark contrast to this. I wish this play were less relevant today than it is!
TMT: Marco Polo traveled to faraway places like India and China, and those travels are a big part of the play. Where have you traveled that had an impact on you?
CM: In order of experience:
– London is where I discovered I love fireworks and spectacle and immersive theater.
– Vermont is where I learned about composting toilets and the individual experience inside of a larger moving performance.
– Scotland is where I really viscerally digested class issues.
– Berlin is where I learned about what I find aesthetically most thrilling in theater. I leaned into my love for watching things without full linguistic comprehension.
– France is where I began to think of myself as a generative artist as well as an actor. It is also where I learned to love olives, oysters, nettles, campers, yurts, chi qong/tai-chi, understood the difference in land and water in the things that grow in a place.
– Jordan and Egypt are where I learned that archaeology and science are really truly storytelling, which I had suspected for some time. I also gained a deeper understanding of my concerns about Disney-fication and tourism. I also understood checkpoints and occupation more.
TMT: What happens now? Where are you going from here?
CM: I am very excited to continue working with TMT and David on Mourning Becomes Electra in 2017. I am also editing a script I've been working on about some teenagers in my hometown, and workshopping some ideas for another play of mine which will likely go up in January 2018. I have had a particularly busy fall and am planning to take some of the winter months to focus on how to open my work up to communities outside of NYC in the hopes of instigating more political dialogue. One of the things that has been heavy on my mind, especially in the last two weeks, is how to bridge the gaps in thinking and speaking that have contributed to the political divide in this country. I am very nervous about what will happen over the next four years and am looking forward to having a bit of time to think seriously about how I can best engage as a citizen and as an artist.
********
Click HERE to buy tickets to Eugene O'Neill's MARCO MILLIONS by Lead Artists Claire Moodey & Bess Rowen.
Moe
You Ain't Seen Nothing Yet: An Interview with Bess Rowen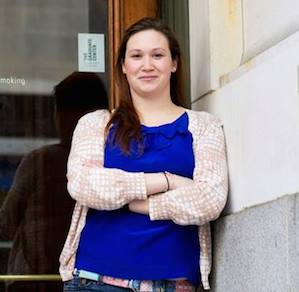 Bess Rowen (Lead Artist) is a Ph.D. candidate and Dissertation Fellow in the Theatre Program at The Graduate Center, CUNY, and a lecturer at Purchase College. She has directed, stage managed, and even done a little playwriting. Her article "Completing the Sentence with a Gesture: The Deconstructed Dialogue-Stage Direction Binary in the Work of Tennessee Williams" can be found in the 2016 issue of the Tennessee Williams Annual Review. Bess is currently an Associate Producer with The Fulcrum Theater and has written scholarly reviews for publications such as Women & Performance: A Journal of Feminist Theory and Theatre Journal, and is an Arts & Culture blogger for The Huffington Post.
TMT: You are one of the lead artists for Marco Millions, our collaboration with the Center for the Humanities. A big part of this project has been the people — your cast are all students, alumni or professors in the CUNY system. How has it been working with people outside the realm of the so-called "professional" theatre world?
BR: One of the most exciting things about this project is the way in which it spans the space between the more academic theatre space and the professional theatre world. Our cast has brought such fantastic energy into the space, and the ability to support that with working theatre professionals on the production and design team has made the project really fun to do. This is a rather unorthodox project, even for the seasoned theatre folks, so everyone has had to stretch outside of their comfort zone a bit, I think, and that's been an important part of the truly collaborative nature of this project for me. The thing I love most about theatre people is how willing they are to take ideas and run with them, and that's been true of all involved, from performers to designers, CUNY-affiliated and not. That's where we all come together.
TMT: Bess, you're also a doctoral candidate at CUNY as you're working on this project. How have the two parts of your life influenced each other? What's the collaboration with Claire been like?
BR: It's funny, the whole time I was training as an actor, I always resisted directing, until I became an assistant teacher to Pam Pepper at Lehigh University. It was at that moment that I realized directing and teaching have a lot in common in my mind: you have to have a plan, but also be prepared to allow for the inspiration and interpretation of the other people in the room. It's fun to know all of the background and then allow that knowledge to work as a springboard for creativity. I think of being an academic, director, and reviewer like that as well. So, in that sense, I see them as logical extensions of each other! I've studied a lot of O'Neill, and I write about him, so we've certainly discussed parts of that in the room. I was drawn to this play because of the scholarly conversation I see about his life and work, and the things that are often left out of that narrative. Claire was too. And from that moment on, Claire has been the absolute best partner in crime I could've asked for during this wild journey! We balance each other out in rehearsal and meetings, and we now find ourselves being able to read each others artistic minds in a very exciting way, despite our very different backgrounds and training. I'm incredibly proud of the fact that I think we managed to create a rehearsal space into which our actors could insert their own interpretations of Marco Millions without us throwing too much of our own ideas onto them. Yet, our ideas ended up in the mix too! So, it's really been an excellent collaboration all around, and it wouldn't ever have been possible without Claire! She's just the best.
TMT: In Marco Millions, O'Neill is addressing issues of religion and connecting between different cultures that are still so relevant to our lives today. How does this nearly century-old play speak to our modern audiences?
BR: One of the first things Claire and I talked about in reference to this play was the absurd way that O'Neill set up the prologue like a joke about religion: a Christian, a Muslim, and a Magician walk into the desert. Like a great number of O'Neill's jokes, this one actually isn't that funny. Regardless, it's obvious that our different cultures and religions are still cause for people to laugh, cry, talk, and fight about today, but none of our performers were particularly drawn to the religious themes of the play. They were far more interested in the relationships between Marco and those around him: the fact that Marco starts as a bit of a poet, but then loses his poetry as he becomes obsessed with money, the affinity the great Kublai Khan shows for this naively prideful young man, who entertains him from the first moments of the play. The play makes a (successful) joke about how you can find the same kinds of people in any country and in any language; this is one of the first lessons young Marco learns, and it's a valuable point about all of humanity. It's Marco's loss of humanity, his ever-weakening "soul," that has made the biggest impression on the production, I think. But by showing us a younger Marco, O'Neill reveals that there could have been another path taken, one that wasn't obsessed with greed at the expense of people and relationships. This salient point is highlighted even more as our diverse performers step into Marco's shoes with pieces of their own languages and interpretations, which bring humanity into the production in a different way than O'Neill has written. I think contemporary audiences can relate to this, and also will enjoy the celebration of the different cultures and languages at play in the production, which is a microcosm of almost any CUNY classroom in that sense.
TMT: Marco Polo traveled to faraway places like India and China, and those travels are a big part of the play. Where have you traveled that had an impact on you?
BR: I went to Japan for a short time when I was in high school, and it was the first time I'd ever been to a place where I could not read or speak the native language. It was humbling and very thrilling at the same time. It was a good lesson in how vast the world is, but also that there are some things that can be communicated between well-meaning people without verbal language. It was the first time I had ever experienced culture shock, which was really valuable. I'll never forget that trip, and I hope to make it back one day to see more. I have also been to Ireland many times, and that is the only country other than the U.S. of which I have a working knowledge. I love it there, and I try to go back as often as I can. Ireland feels like home in a way I can't really explain. I think it's too simple to say that I feel a cultural connection to my roots there, but also maybe that's exactly what's happening. I've written about an Irish feminist protester, Hanna Sheehy-Skeffington, who caused a theatre riot in 1926, and the last time I was in Dublin, I visited her grave. In all my research, I had never noticed that she and I have the same birthday. It was eerie, but also somehow felt correct. So, that's the opposite experience for me: being far away from home and still feeling at home.
TMT: What happens now? Where are you going from here?
BR: I'm going directly back to my desk to finish writing my dissertation on stage directions! Okay, perhaps with a few detours, but that is my weighty next task. I'm also going to continue teaching at Purchase College next semester with the course "Women in Performance," which focuses on feminist theory and female playwrights, directors, and choreographers. I also have a couple of forthcoming publications in the works.
********
Click HERE to buy tickets to Eugene O'Neill's MARCO MILLIONS by Lead Artists Claire Moodey & Bess Rowen.
Moe
You Ain't Seen Nothing Yet: An Interview with Kathleen Kennedy Tobin
December 1, 2016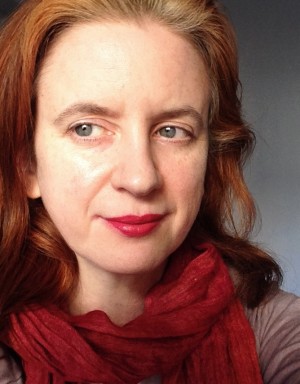 Kathleen Kennedy Tobin (Lead Artist) is a paper theater designer, animator, and third-generation Eugene O'Neill fan. Her tabletop show The 2013 Puppet Re-enactment of the 1920 Bolshevik Re-enactment of the Storming of the Winter Palace October 1917, originated in 2012 for Target Margin Labs at the Bushwick Starr, and has been performed at St. Ann's Warehouse and the Detroit Institute of Arts. Her work was last seen in TMT's Uriel Acosta: I Want That Man! at The Chocolate Factory.
TMT: In your work with TMT on Uriel Acosta and on the Last Futurist Lab, you've conquered the Russians and the Yiddies, now O'Neill…what's exciting to you about this project?
KKT: Well, I come from a long line of Eugene O'Neill fans. My father loved Eugene O'Neill, and his father loved O'Neill, in fact was low-key obsessed with him – when he moved to New York as a young man in the 20s, he saw pretty much everything O'Neill wrote; he thought he was the most exciting new playwright around. I have his scrapbooks and his playbills from this lifelong fandom. He saw Dynamo in its extremely brief original run in 1929. So I really had to be part of this season. For me, O'Neill is our great 20th century playwright. I've never thought his work would be good for my work, but I hope I'm making something honorable.
TMT: You've done a ton of work as a puppet designer, and you're bringing that expertise to Dynamo. What is unique about toy theatre that will address the text in a unique way?
KKT: One of my main philosophies in making work is, don't do a show with puppets if you could do it with actors, or at least if there isn't a good reason to do it with puppets and objects instead. Sometimes it's about the large scale in the small: my recreation of a Soviet mass spectacle had dozens of silhouette characters on stage, my show about the Persian wars had whole armies played by thumbtacks. Or the small scale in the small: the three toy theaters of Uriel Acosta were miniature views into past performances of that drama. It was hard to choose a Eugene O'Neill play that shouldn't be performed by humans! Dynamo begins as you might expect an O'Neill play to begin – unhappy, loving families, in living rooms, in Connecticut – but it gets very weird. Its structure is unusual; many of the characters slough off, while one gets operatic and beyond in a way that perhaps isn't fully justified in the script. It is honestly not O'Neill's greatest work and in my opinion, it'd be pretty hard to sell it onstage with actors. Few have tried, and according to the critics none succeeded.
Now, in my work, I'm always interested in very expansive stories told by very limited players. I'm moved by watching a small paper doll grappling with thoughts of heart-betrayal, or struggling to change the world by performing the only action its wiring allows it to. I like to use a bunraku-style puppet, the kind that could have an almost "real" movement and power if operated by three puppeteers, but give it only one puppeteer on the controls. These puppets are asked to have such love and tenderness in their hearts, and to botch things so terribly, and all while being considerably underpowered. I hope that the pathos of Reuben's situation will be manifest, when we watch this hapless doll try to get through a story (of religion and science and rebellion and love) that is so far beyond his physical and emotional capabilities.
TMT: One of the major themes of Dynamo is the emergence of groundbreaking technology. How will your relatively low-tech approach to the text change your outlook on it?
KKT: When I first proposed the play I thought this production would be 95% low-tech – with a certain amount of super high-tech gleaming at its heart as we move to the power plant. The original Broadway production had a spectacular third-act set that many reviewers felt overshadowed the play, and I realized I didn't want to replicate that by hiding tiny electronics inside everyone's bodies. So I've actually turned a lot of that off, and my show now ends more with a wood-and-paper man in adoration of a paper generator.
O'Neill definitely meant this to be about the destructive effects of man's relationship to technology and industry – a lot of great art about that danger was created in the 20s, it was in the cultural air – but, knowing O'Neill's oeuvre as we do, can we really imagine that Reuben and Ada could have had a happy future if the dynamo had not come between them? Maybe I'm interested in it not being something physically stronger and more spectacular that takes us down, in the end – it isn't that the technological world actually overpowers us, its bright light is just where we now choose to cast our affections. We react to and are destroyed by the thing we decide to engage with, or decide to love. Would it be better to choose our families and neighbors instead of turning to the glitter of technology? Yes, but maybe the latter is just the newest way to ruin our lives.
TMT: Talk to me about the influence technology has on your everyday life. What piece of technology could you absolutely not live with?
KKT: Well, let us give a moment's thanks for electric light. I am not a champion sleeper, nor an avid one, so I get a lot of value out of the overnight illumination services of the Consolidated Edison company. But I know that isn't what you meant.
The single device I can't do without – and I'm serious, this is miles above a mobile telephone for me – is my Dremel rotary tool. I couldn't make my work without it. It's a tiny cutter, sander and miniature drill all in one. Astonishingly useful. I work a lot in paper, but there is almost always an underlying armature of wood or metal, and I use the Dremel for 90% of the toolwork. It's a versatile handheld marvel.
TMT: What do the coming months hold for you?
KKT: My work is very small-scale, and direct personal engagement is an important aspect of it – being there watching in real time – and I don't perform a lot. But as time goes by, as the city changes, and my neighborhood changes, I find myself wanting to hold harder to a sense of community, of being here, still, now, with these people and in this place. Making my shows is a pretty solitary endeavor most of the time. So I need to figure out how to extend my reach a little: whether it means making more work, or bigger, or more collaborative, I'm not sure what the answer is, but — trying to be more expansively in the world.
********
Click HERE to buy tickets to Eugene O'Neill's DYNAMO by Lead Artist Kathleen Kennedy Tobin.
Moe
You Ain't Seen Nothing Yet: An Interview with Ann Marie Dorr
November 28, 2016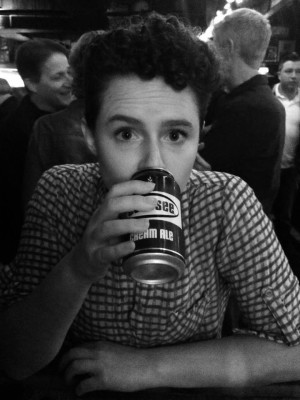 Ann Marie Dorr (Lead Artist) often works on big-little shows with adventurous and ambitious ideas in downtown and Brooklyn spaces including The Bushwick Starr, Abrons Arts Center, The Brick, The New Ohio, and JACK. Previously with Target Margin Theater: Drunken With What (Abrons Arts Center), Reread Another (The Brick), The Gertrude Stein Labs (The Bushwick Starr and The Connelly Theater) including Compositions…Masterpieces…Identity by David Greenspan, and Uriel Acosta: I Want That Man! (The Chocolate Factory) Upcoming: continued exploration of Crave Blue by Sarah Loucks in Austin, TX. Associate Artist of Target Margin Theater.
TMT: You're an Associated Artist with Target Margin but this is your first time as a Lead Artist. How is the work as a Lead Artist different from what you've done with Target Margin in the past?
AMD: Hmmmm. Deep question.
It's a shift in focus and priorities. While holding onto some things I've picked up over the years of working with TMT.
Logistics of other TMT artists has been my wheelhouse for the past 3ish seasons. I feel as a Lead Artist you are still taking on the logistics of your own work but how it concerns your own deeply personal artistic choices. By leading a Lab I get to have conviction about my own choices and how I serve them by working through this mammoth O'Neill text with the actors and by digging deep on my questions with the designers.
TMT: You mostly work as a production manager on your other projects. How has your technical experience played a role in your work as a Lead Artist?
AMD: I feel meh about this question.
TMT: I respect that response. Let's switch directions. I've heard there might be some food involved in your production of Beyond the Horizon. What is the best meal to go with some O'Neill plays?
AMD: Hmmm. I mean whiskey always pairs with O'Neill. That's only a meal for certain kinds of characters though. I think that was fully explored with the Iceman Labs though…
With Beyond The Horizon though we're going to break some bread and eat some beans. The basics.
Really adding food to the event is a two-fold thing 1) It's my maybe not so secret passion and stress relief habit. 2) We did a reading of this play and I made dinner for everyone in the cast/TMT crew and thought well you know that was enjoyable and how does that connect to this play for me? I went down a little rabbit hole, went home to Maine, meditated on it and all of that.
So. Bean Suppah.
(google it)
TMT: According to the New England bean supper expert website saveur.com, a bean supper includes a full ham, frankfurters, and apple pie with ice cream. My question for you is-just how full will the audience be when they leave your show?
AMD: Well, first of all it's bean suppah. Important detail as indicated in the previous question.
Hopefully mostly full of O'Neill? But not too full. There is much more Lab to be had after my show!
TMT: Got it. Suppah. Will never, ever forget that. Soooo… what's some things coming up you're working on we can look out for?
AMD: I'll be kicking around The Bushwick Starr this winter with some Target Margin frequent collaborators working on Kate Benson's [PORTO] and Abrons Arts Center with Julia Jarcho's new play The Terrifying. I have an ongoing collaboration with my friend Sarah Loucks in Austin, TX on her new play Crave Blue about a mermaid show in West Texas, which we are hoping to workshop both here in NYC and in Austin this spring/summer.
********
Click HERE to buy tickets to Eugene O'Neill's BEYOND THE HORIZON by Lead Artist Ann Marie Dorr.
Moe
2016 TMT Institute: Stephen Cedars
October 11, 2016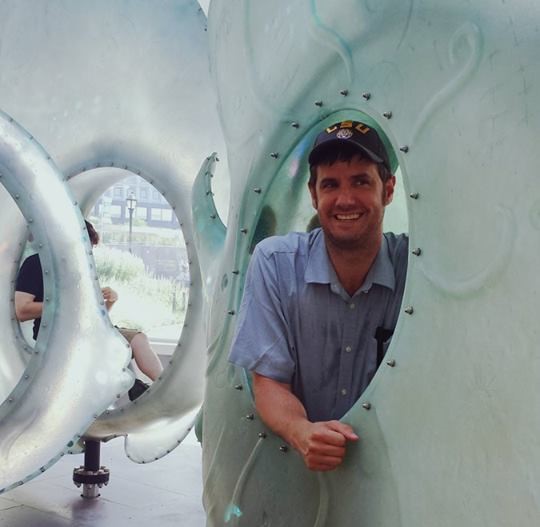 The week with the TMT fellows and staff was everything I expected – enlightening, inspiring, thought-provoking, and in turns both goofy and brilliant (though those might be the same thing!) Even more amazing, it was an experience that continues to inform my thinking and work nearly a month later.
My experiment was exploring the intersection between intellectual conversation and bizarre theatricality, but the day felt as much about traversing the heat dome and navigating the tourists and suits of downtown Manhattan as it did about the experiment. As conditions and circumstances shifted (as they do), the experiment became less about the materials I'd prepared and more about how a community of people with open hearts and curious minds is always engaging, fascinating, and kind of just weird. I found myself thinking not about what I was exploring, and instead appreciating the rarity of having such a group of unique people committed to just being present with each other.  As we investigated the questions I'd roughly set up – about the necessity of war, the inevitability of intolerance, the value of hero worship, and probably one or two more escaping me at the moment – I discovered less about those topics and more about these people.  There must be something theatrically gripping in that, I think?  Luckily, there's time left to find out.
Moe
2016 TMT Institute: Sugar Vendil
September 29, 2016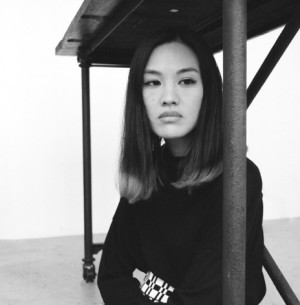 Before you read…listen and watch. Listen to the link below, but here is the main caveat, listen with your eyes closed. Done? Now, listen and watch with your eyes open.
I'm interested in better understanding how different contexts surrounding our listening experience affect our experience of music. I conducted obvious experiments: having everyone listen to me perform with eyes open versus closed, providing background information on some pieces, showing videos with music on or music off. I know there have been several studies similar to this intensive day that have already taken place, not to mention some predictable outcomes, but as usual with TMT, something happened that I did not expect.
I not only gained some insight into how context affects a listener, but I also found that the way the group was listening to me play the piano affected the way I would perform and experience performing. The energy in the room felt different with each method of listening. I also found that my own interpretation of my performance in a given scenario (in simple terms, good or mediocre) matched with most of the people's impression of my performance. I have no desire to completely dictate someone's experience by telling them to keep their eyes open or shut, but I am curious about what factors into the quality of one's experience of a performance as well as how it is shared between a performer and their audience. While pleasing people is not my ultimate goal, I do care about whether or not I'm communicating with my audience, and the exploration I did with my TMT fellows was a way for me to test out various hypotheses I had.
Moe
2016 TMT Institute: Eliza Bent
September 28, 2016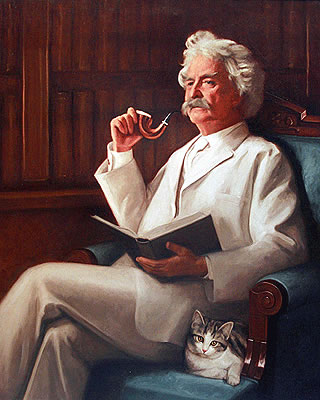 I was keen on doing an activity in the natural world.
I had been working on a weird performance poem of sorts about NATURE and so being in nature felt like an important component of my day. The Bronx Botanic Garden was a thought, but it turns out to be rather expensive to go there on weekends and after the previous Manhattan travel days it was determined that an outdoor water polo lesson–in kayaks no less–would be the order of the day.
But alas, kayaking wasn't to be.
The Brooklyn Bridge trolls were out snatching our spots that day. So a later afternoon round of polo was determined and after a languorous lawn side chit chat about how birth order impacts your behavior in group dynamics (another interest of mine) we wended our way to an eatery. But the Shake Shack line was too long! We sat down for pizza instead. As soon as the anchovy appetizers were ordered I knew that kayaking and polo wouldn't be happening on Sunday July 24th 2016. The anchovies arrived, and then the salads, and then the pizzas and cold fizzy drinks. It was a feast of food and conversation. Sharing meals with others is a great pleasure of mine, I hate to rush eat and do not abide by it. Kayaking was thrown back into the river for another time.
We absconded to South Oxford Space by foot and there we did some wonderful exercises and made some scenes, based around Mark Twain and air planes, that I will not soon forget due to the belly laughs and tears of hilarity that ensued.
I do not like to be the leader. Being in charge fatigues me. I am a Gemini. But on Sunday July 24th 2016 I let the winds fill our sails and enjoyed the outcome immensely.
Moe
TMT Intern: Emma "Judy" Peretz
August 17, 2016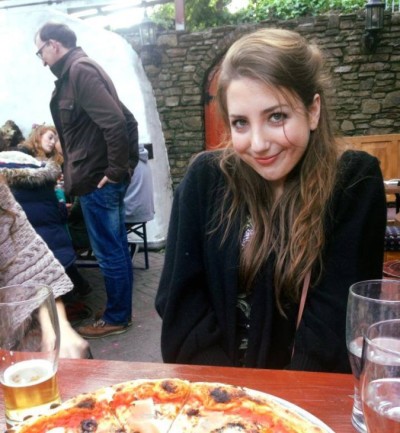 As my summer internship with Target Margin Theater comes to a close, I wanted to let you know a little about myself and the lovely summer I have just experienced. My name is Emma Peretz, and while you may call me Emma, everyone around here knows me as "Judy." Why? That is a story for another time.
I am a rising junior at Muhlenberg College as a double major in Theater (concentration in Acting) and Business (Arts Administration). My greatest joy comes in discovering the unexpected connections between theater and other truths in life that at first glance might not be noticed on the stage. Thankfully, Muhlenberg is a small liberal arts college that thrives on the discovery of depth within the theater, and when I read TMT's mission statement, the first word that came to mind was "bless" and I knew it would be a perfect summer match for me. I would like to get more specific in what I want to achieve as an artist, but for right now I can only say that I'm still in "discovery mode." Last summer I traveled throughout Ireland for a month developing my theatrical skills through the Viewpoints technique under the guidance of Muhlenberg professor, Matthew Moore. During the year I was a part of the Blackbox production of Samuel Beckett's Not I/Rockaby as Mouth as part of Muhlenberg's spring productions that is designed to support the work of all student produced work. I am also currently a member of one of the college's oldest performance ensembles, An Artist Collective (better known as "ArtCo"). This past semester we presented "Night Light: An Immersive Surreality," a commentary on happiness and its many connotations from the perspective of the subconscious dream-state…another stepping stone on my path of artistic discovery. Now it's time to gear up for a semester abroad in Arezzo, Italy, where I will study at the Academia Dell'Arte learning Commedia, physical theater, masking, and clowning.
As my first internship EVER, I am so happy that it was with TMT! Since the exciting beginning of the season (both weather and theater-wise) to the "dog days" of summer, Moe, Sarah, and David have instilled in me the building blocks of what it means to be independent, forward thinking, and detail orientated. As a marketing intern, I was given the opportunity to document our ICEMAN Lab for our Eugene O'Neill season. Little did I know that I would experience (and surprisingly understand) the text of O'Neill and its relevance to today through media, music, movement, and puppets! This is what I LOVE about Target Margin. Boomerang, Layout, Instagram, you name it…they were new filters to experience these various art forms and to share with the arts community. I've never seen social media in that sense, but through actually experiencing its applicability in the real world, I was able to appreciate the power and potential of these art forms.
As a first timer living and working in New York City, it has been an unforgettable experience. Starting off with some sun salutations on the roof of my Bushwick apartment, then a wonderful morning coffee (best brew) at the local all vegan (no, I'm not vegan) café, "Brooklyn Whiskers," then off to the Target Margin office for a full day of preparing possible Instagram posts, decorating our yearly calendar, and ordering from Black Iris (never forget the Za'atar!). Writing and sketching daily, biking on my lovely janky blue bike (circa 1970) around Brooklyn, going to Candlelight Lunar Yoga with live music at your friendly neighborhood Daya Yoga Studio, and working part-time as a hostess at Eataly, rounded out an extraordinary Summer of Discover for me. I am eternally grateful to the Target Margin family for solidifying my foundation and for being a springboard into a full range of theater experiences.
Ciao amici, Emma "Judy" Peretz
Moe
At the bar with Jeanette Oi-Suk Yew
May 31, 2016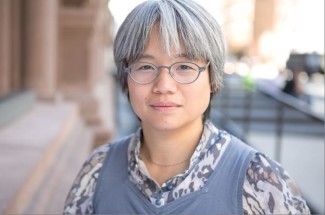 TMT: This is your first time as a Lead Artist in a TMT Lab. What was going through your mind when we approached you about tackling this piece of theater?
Jeanette Oi-Suk Yew: First thought: My work is the exact opposite of Eugene O'Neill. Are they sure they are talking to the right person? Second, the ONE thing that puppets do not do well is talking. Third, wait this is Target Margin I am talking to? Fourth, what if I just do ALL of the text. Finally, holy shit I am doing the American CANNON!
TMT: You are a jack of all trades theatrical artist with a focus in video, lighting and puppetry. You pretty much can do anything. What can't you do?
JOY: I can NEVER write like Eugene O'Neill.
Follow up. How many miles of VGA cable to do you have in your truck?
JOY: If there is an award for one single individual owing the large amount of copper in the form of wires, I am sure I am a close contestant for that award. I think Amazon thinks that I am a hoarder since I buy the same thing over and over again in multiples every time I buy them.
TMT: Tragedy strikes in Act IV. In what ways can puppets illuminate tragedy in which humans cannot?
JOY: The idea of using puppetry for this act comes from O'Neill's repeated reference to "wax figures" and "mechanical" in the stage direction. All the characters, except for Hickey, are like a barely functional form floating in space; what they say is disconnected from their body and mind entirely. Hence I am interested in using puppets (in this case they are not even in human forms) to highlight disembodiment.
TMT: I hear there's an abundance of popcorn in your piece. Describe your ideal batch of popcorn.
JOY: I actually don't eat popcorn but I want to see if I can cue the popcorn machine to produce popcorn as needed.
TMT: What's on tap for you next?
JOY: I am developing a new piece on urban development. The central question the piece asks is "Can we build a city for the future if all we know is now?" The inspiration of this piece comes from the Book of Genesis.



********
Jeanette Oi-Suk Yew is a New York based theater designer in lighting and video. She is also a puppetry artist and has extensive experience with new works and adaptations in a collaborative setting. Some of her recent designs and collaborations include: The Civilian's Paris Commune and In the Footprint, Aya Ogawa's Oph3lia, Artifact and Yatra Samudra Samma: Journey to the Ocean (with Adhikaar and produced by The Foundry), Elizabeth Swados and Cecilia Rubino's From the Fire (winner of the 2011 MTM: UK Musical Theatre Awards for Best Musical, Best New Production and Best Music). She was the recipient of the 2009-2011 NEA/TCG Career Development Program and teaches at Stony Brook University.
Moe
At the bar with Katie Rose McLaughlin
May 23, 2016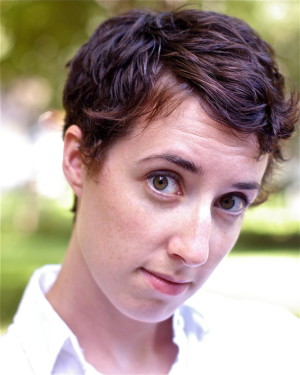 TMT: What drew you to Act III of The Iceman Cometh? What makes it stand out from the other acts.
Katie Rose McLaughlin: Initially I was totally uninterested in Act III. In a play about drinking, almost no one had a drink! BO-RING. Do the party, I thought. But the more I looked at what was actually happening, as in physically, in the third act, I realized that it could be addressed as a series of entrances and exits, and that it had a certain physical momentum that I could harness, manipulate, and turn inside out in some way… So, Act III it was.
TMT: O'Neill is famous for his repetition in his text. How are you handling his text with a movement based piece?
KRM: A dramaturgical tidbit that's been informing me on O'Neill's repetitions is the idea that the characters speak themselves into being – that the activity of each utterance is to rouse the character from nothingness into somethingness, at least for the duration of their speaking. To fall silent is to be nothing again. So, how do you apply that to movement? We're studying what it means to physically shift that activity into actual choreography, and how we can use the text to inform what becomes a dance-like attempt to be present, to survive, to matter.
TMT: Who are some of your biggest influences in theatrical movement and choreography?
KRM: My theatrical instincts come from my Lecoq & clown training as well as my desire to create spectacle on a pedestrian level. My influences are varied, from Robert Lepage to Trisha Brown, Pina Bausch to Robert Wilson. I strive to put all my upbringing into the same bag, shake it around, and then let it come out as it sees fit, be it movement or stillness, a grand dance or a simple gesture.
TMT: Let's play Word Association. I say a word and then you elaborate.
Hope – Fingers crossed for the future
Dreams – Bedtime
Popcorn – Movies
Confetti – Happy New Year!
Iceman – Arnold Schwarzenegger frozen in a block of ice
Failure – Darkness
Future – Excitement
Judgement – Blocking creativity
Anarchy – Men in leather
TMT: What's on tap for you next?
KRM: I'm choreographing Joshua William Gelb's production of THE BLACK CROOK (often considered to be the first piece of musical theatre) which will perform at Abron's Arts Center September / October. Expect melodrama, expect spectacle, expect many many many dances.
Moe
At the bar with Yuris Skujins
May 16, 2016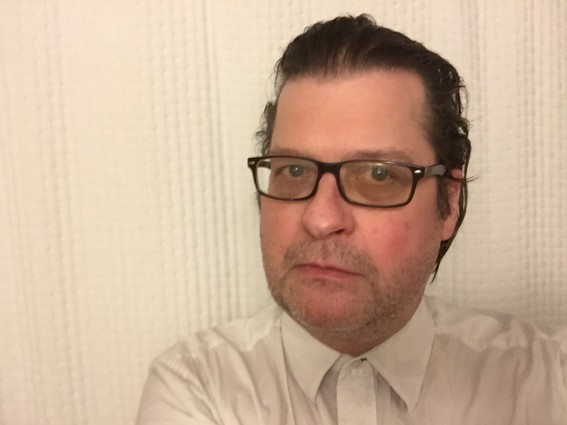 Target Margin Theater present the ICEMAN Lab, our radical new approach to The Iceman Cometh by Eugene O'Neill, with four diverse theater artists each tackling a separate act of the play. This fresh take on O'Neill's classic will allow audiences to see each act as a separate experiment, all four together as a unified whole, or both.
The ICEMAN Lab runs June 2 – 25 @ HERE (145 6th Ave). TICKETS ON SALE NOW!
Check out our interview with ACT II Lead Artist Skujins below!
TMT: You've been a TMT associated artist for a long time, and this isn't your first go around as a lead artist in our Labs. What's different about the Iceman lab?
Yuris Skujins: The scale of the event. A cast of 12+ professional actors on a shinebox budget is ridiculous and perfect for this beautiful bleak fantastic American work.
TMT: This is your third time collaborating with Meredith Palin, another TMT associated artist. What is it about you drives you both to work together time and time again?
YS: No one else seems to take us seriously. Meredith Palin and I agree to collaborate and then she reads the work and tells me what it means.
TMT: Pipe Dreams are defined as unattainable or fanciful hope or schemes. What pipe dreams do you think are attainable: (I.E) World Peace, Life on Mars, End to Climate Change?
YS: That the pipes in my Brooklyn bathroom will one day run without obstruction. Really. That would be sweet.
TMT: Harry Hope's Saloon is based the old 4th Street Manhattan bar called the Golden Swan, nicknamed the Hell Hole. What's a hell hole you like to frequent and why?
YS: I like empty rooms where no one will find me.
TMT: What's on tap for you next?
YS: Another needy conversation with David Herskovits.
********
Yuris Skujins (Lead Artist, ICEMAN Act II) is an Associated Artist of Target Margin Theater. Previously he directed TMT Lab Events Sonoma and Boca (both of which he authored, as well) along with Bronks Ekspress, The Moth and the Flame, Hexachloraphene, Rook, A Family Affair, and The Scarecrow. He has acted in numerous TMT Mainstage productions including Uncle Vanya, These Very Serious Jokes, Tulpa, Mamba's Daughters, Cymbeline, and Titus Andronicus amongst many others. He is a graduate of Cornish College of the Arts.
Moe
At the bar with Julia Sirna-Frest
May 9, 2016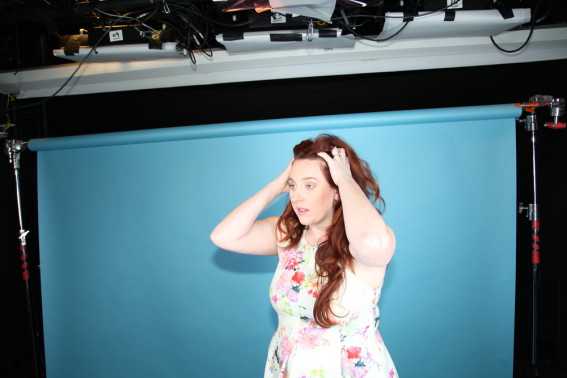 The ICEMAN Lab runs June 2 – 25 @ HERE (145 6th Ave). TICKETS ON SALE NOW!
TMT: You've been a Target Margin regular, in main stage and lab shows, now you are a lead artist. What's unique about participating in a lab as a lead artist?
Julia Sirna-Frest: Being a lead artist is a whole different animal. It's extremely exciting to be making big artistic decisions but also completely terrifying. For this Lab I am attempting so many things I have never done before; song writing, adapting text and just being the one in charge. The beautiful thing about the labs is it's all about experimentation. Having been in labs where I've danced the cha cha, lived in a plastic bag, sang the magic flute and got pied in the face I do feel ready for the madness.
TMT: You're tackling the first act of The Iceman Cometh through a song cycle. Gut reaction: Describe the music you heard in your mind when you first read the play?
JSF: A lot of things ran through my mind while reading the play. Part of me heard some insane droning thing that built throughout. All these men are trapped in the bar in a way and very much trapped in their lives. I heard punk rock pounding and some grunge sprinkled in there. There is also this element of drunken sing along that is very appealing to me.
TMT: Pipe dreams are defined as unattainable or fanciful hopes or schemes. When you first started out as an artist, did you ever feel at times, what you wanted to do was a mere pipe dream? At what point did the pipe dream become a reality?
JSF: I think my artist life is still pipe dreamy. Trying to create a life in the arts in NYC is choice to live an extraordinary life but also a life filled with uncertainty. When I look back at the past 10 years (!) in NYC I'm shocked. When I moved here I had no idea what the scene was or how to audition and I certainly didn't consider myself an artist-just a hopeful actor. Target Margin was actually the first place I found an artistic home. I had no idea my life would become starting a wild theater company (Half Straddle), creating a Dolly Parton Cover band and be in some crazy downtown theater shows-some with live dogs and others where I play a singing mooncat! It's a nutty ride and there have been so many times where I thought I should give up and move to Nova Scotia and open a bakery because being an actor is possibly the worst choice one could make. My incredible husband, playwright/theater maker and TMT Associated Artist, William, never let me give up. He always told me I had something unique to offer and would not let me give up on this pipe dream life.
TMT: Let's talk more about your AWESOME Dolly Parton cover band Doll Parts (check them out here). What do you think her country music has in common with Eugene O'Neill?
JSF: You know, Dolly is all about making your own luck and pulling yourself up by your bootstraps and making the world a beautiful place. I think she'd tell the crew in Harry's saloon to get outta the bar and start living! However, country music often has a melancholy tinge and I think Eugene O'Neil could have probably written some beautiful country ballads.
TMT: What's on tap for you next?
JSF: This fall I'm working on Sibyl Kempson's new play The Securely Conferred, Vouchsafed Keepsakes of Maery S. which will premiere at NYLA in 2017. Sibyl is one of my favorite playwrights so I am super excited to jump into her brain!
********
Julia Sirna-Frest is a performer, singer and teaching artist. She is a founding member of the OBIE award-winning theater company Half Straddle and most recently performed in their production of
Ancient Lives
at The Kitchen. Other collaborations include: Mac Wellman, Target Margin Theater, William Burke, Jeanette Yew, Zoë Geltman and Rady&Bloom. She plays ukulele and sings in Doll Parts, Brooklyn's premiere Dolly Parton cover band, and has developed work and performed at The Kitchen, The Incubator, St. Ann's Warehouse, The Brooklyn Museum, La MaMa ETC, Abrons Art Center, The New Museum, Mass MoCA, JACK, PS 122, Joe's Pub, The Bushwick Starr, Soho Rep, and New Dramatists.
Moe
Lilac Bush Beer Me or TMT Walks into a Bar
April 8, 2016
A musing by Ann Marie Dorr & Moe Yousuf
–A bar joke is a very common and basic type of joke. A man walks into a bar and…
–Something happens.
–The initial perception of the joke is that a man is walking into a bar to have a drink. But this only lasts a few seconds followed by any number of different punchlines.
–Why the short face?
–I'll have a Jack and Diane.
–Lady, I was talking to the duck.
–Fact: there is no thesis statement in a "man walks into a bar" joke.
–What is the attraction to this structure of humor?
–Why are there so many jokes about men walking into bars?
–Part of the attraction may be its possibilities: most anything can happen in a bar, especially if this bar is contained within the wild and woolly world of verbal jest. Here is an example.
–Notice the conversational style of the prose.
********
A man walks into a bar with a small dog under his arm and sits down at the counter, placing the dog on the stool next to him. The bartender says, "Sorry, pal. No dogs allowed." The man says, "But this is a special dog — he talks!" "Yeah, right," says the bartender. "Now get out of here before I throw you out." "No, wait," says the man. "I'll prove it." He turns to the dog and asks, "What do you normally find on top of a house?"
"Roof!"
Says the dog, wagging his tail.
"Listen, pal…" says the bartender. "Wait," says the man, "I'll ask another question." He turns to the dog again and asks, "What's the opposite of soft?"
"Ruff!"
Exclaims the dog. "Quit wasting my time and get out of here," says the bartender. "One more chance," pleads the man. Turning to the dog again, he asks, "Who was the greatest baseball player that ever lived?"
"Ruth!"
Barked the dog. "Okay, that's it!" says the bartender, and physically throws both man and dog out the door and onto the street. Turning to the man, the dogs shrugs and says…
Maybe I should have said Joe Dimaggio?
********
–And on and on. The types of variations are endless.
–Replace the man with a woman or a famous person or people of various occupations, animals, or inanimate objects.
–An atheist, a vegan, a cross fitter, an Irish man.
–Even Target Margin Theater can walk into a bar.
–And did in our recent holiday card.
–But sometimes, just sometimes, the unexpected happens.
–A man simply just walks into a bar.
********
–Back in the fall Ann Marie and I began brewing beer.
–Kind of because we both have a love for beer.
–Kind of because we both dig fermentation.
–Kind of because theater stresses us out (sometimes).
–Kind of because why the hell not?
–We brewed. We experimented. We laughed. We cried.
–I didn't cry.
–We created something. And we realized something.
–Something about how both home brewing and how we make theater with TMT is fueled by creative and careful (in the loving sense of the word and definitely not in the cautious sense of that word) resourcefulness.
–Making theater with TMT demands / encourages us (and everyone around us) to be present and think, design, act, create, be, experience, watch, listen in a room together to make something that gets to be a bit intoxicating.
–I feel like when we brew we make time for it. And it's about us being present. Bringing presence to the room/moment we are in to make a beer.
–But really it's all about being drunk.
–Drunken with what?
–Lilac Bush Beer.
–A special stout we brewed out of love.
–A 12 oz. token of our affection for all those at our Spring Gala.
–After all, David Herskovits says time and time again…
–The only reason to do a show is to have drinks afterward.
–But thanks to Lilac Bush Beer, you dont have to walk into a bar.
********
Ann Marie Dorr is a theater maker and production manager. Recent projects include tiger, tiger (on the nature of violence) by Jess Almasy (Dixon Place), Heartbreak by Ariel Stess (The Bushwick Starr), Grimly Handsome by Julia Jarcho (JACK). Past productions with TMT include Reread Another (The Brick and The Bushwick Starr), The Gertrude Stein Labs (The Bushwick Starr & The Connelly Theater) and Uriel Acosta: I Want That Man! (The Chocolate Factory). Associated Artist of Target Margin Theater.
Moe Yousuf is Co-Artistic Producer of Target Margin Theater. He makes things. Sometimes.
Moe
TMT Associated Artist: William Burke
April 4, 2016
I wrote a play that suspends actors from the ceiling. There's a reason for it, beyond being really cool, I promise. The metaphor is a tad obvious. We are youth…trapped…screaming to be heard…to be relevant. Initially I just saw them floating. Then Carolyn Mraz (another TMT Associated Artist) suggested a net over the audience because they could move and we could basically create a stage from above. Caged animals are more interesting than immobile ones. Things like this work for my writing. My text has relentless tendencies and can be a test of endurance for the actors and audience alike and the ability to knock the observer off balance and help them to watch and listen in a radically different way is important. It's a bold design idea. It's fearless. BUT then you have to do it. The follow through. The Target Margin element of making it happen. Of looking at all angles/angels (This is a reference to my play.) Then the anxiety sets in. Once the possibility of putting live bodies over other live bodies in a space that is not designed for these things you realize that you have to be afraid of everything. It becomes about fear and perfection. David always talks about fulfilling what you want. But he encourages you to embrace your limitations and see what you can do within that. And out of that comes a theater of practicality combined with risk and determination. Things are stripped down but there is still the pressure and a necessity to be bold. To dig down and call in all the favors and long spirited bar conversations and panicked last minute space visits in order to fight against the small budget and limited time and see if you can gather a group of "fearless" individuals and make a piece of theater by shear force of will. "Force of will" can and should be an aesthetic. It doesn't have to be the muscular squeezing of an idea, or loose cannon-esque banging against a wall, just a focused and determined and possible irrational confident surge of a trajectory to achieve a large scale yet simple idea that will levitate (literally) the play to a new height so an audience can look at something differently. Oratory stimulation is exciting. Visual stimulation very satisfying. Tactile stimulation although rare in theater can be awesome. The combination of all three is a laborious and delicate enterprise but when achieved is a gratifying and unifying gift to an audience.
When I sat down to write a play about youth and aging and the choices and successes and failures that shape us as glorious yet continuously rotting pieces highly effective but frustrating meat I knew I needed "gamers." Some of whom I collect from the trenches of the Target Margin Labs. Others were calculated guesses. We rehearse in living rooms or basements. Or in rehearsal room on our bellies since there is no such thing as a rehearsal net. We design from a relaxed but urgent seat of all our pants mode. As I construct a play I try to stay in a mode where I write hard so we can play hard and that can hopefully translate into performance. "Force of Will" plays have to be built. The structure committed to and the words arranged in a way that doesn't depend on linear story telling but an emotional trajectory that will propel us through an experience. The room has to be considered, the way people walk in. How thick is the air? It is hot or cold? Does the audience have a choice of seating? And do they need accessories so that they can get through the performance without damaging their clothes and how drunk should they be? We can look at it as a circle of performance that expands to include the audience throughout the piece. That they are not left off the hook. That they aren't participating in a traditional sense but they are invited to breathe with the rhythm of the experience.
In the end, we rally. We have to. There has to be a counterbalance. There should be something for every mood and view. There are plenty of plays out there operating in a more controlled setting but sometimes you have to walk out of the confines of set seating and and take the space that is available to you and try to breathe life into your thoughts and be fearless and deal with the ramifications of the fear that comes to you and accept that you will be kept up at night hoping no one ends up hurt but take solace in the fact you have a "fearless" group of people around who won't let you or your words fall and that you have an audience that is starting to enjoy being off balance and that will move forward in a way and push against the thorny walls of limitation and make choices with a battle cry in your head and pull our theater up by shear "Force of Will". Or in other words. LET'S DO THIS!
********
William is a playwright and director living in Brooklyn. He studied playwriting at Brooklyn College, curates The Starr Reading Series at the Bushwick Starr and is a Target Margin Associated Artist. For more about William and his work visit Williamburke.net. His new play PIONEERS#goforth runs at JACK through April 9th. Tickets are available HERE.
Moe
At the bar with Eunice Wong
February 22, 2016
Eunice Wong (Performer) is a classically trained actor who works in professional theatres across the United States and in New York City. She was Gretchen in TMT's Faust at Classic Stage. Also: Smart People (Huntington – My Theatre Boston Award, Best Actress),Intelligent Design… (Studio – Helen Hayes Award, Lead Actress), Infinite Ache (Walnut St. – Barrymore Award Lead Actress nom.), Atlantic, Guthrie, Yale Rep, NAATCO, Pearl, Sex & the City, Law & Order, many others. www.eunicewong.com

TMT: The last time that you collaborated with Target Margin was in 2006 with Faust. What's different this time around with Drunken With What?
EW: Goethe and Eugene O'Neill? Is there a difference?
TMT: You took several years away from the stage to have a family and raise children. How do you determine which projects to work on? Is it difficult to balance family vs career in the arts?
EW: I took seven years off from acting to be pregnant twice, give birth twice, breastfeed both babes for two and a half years each, co-sleep, wear my babies in a carrier close to my heart for a few years — the whole wonderful attachment parenting thing. I have a son who is now eight, and a daughter who is now five. The first show I did after those seven years was in Boston at the Huntington, and I was able to bring my whole family up with me, including my husband Chris. This time I have a four hour daily round trip commute, which is four more hours away from my family. (Though that's when I do all my work. My script remains in my bag once I get home. Don't tell David.)
So yes, it's tricky balancing a career in the arts with my family. And yet I firmly believe that one of the most important things a parent must show their children — show by example, not by mere telling — is how to live with creative passion, fulfillment, and joy. Children are robbed at a life-shaping level if their mother – or father – is depressed, frustrated, and resentful, no matter how loving and conscientious they are. The boundaries between children and their parents are so porous. Unhappiness is a toxic gas.
The way I choose my jobs now — and even auditions — is whether they feed my soul, corny as that may sound, and still allow me to come home at night. I can't fly off to Minneapolis for three months anymore. It's not about career ambition, which — family or not — lead many astray into barren ruts. I ask, is it a role that allows me to excavate deep within myself? Is it a great script? What is the director's vision and the mission of the theater company? In this case: Lavinia Mannon, a battleground between Puritan repression and the pagan life force? Eugene O'Neill, one of the most revolutionary American playwrights ever, channeling Aeschylus? The brilliant, mad, and ever lovable David Herskovits and Target Margin? YES PLEASE.
TMT: Lavinia is a tough character, and definitely not somebody you want to mess with. O'Neill's description suggests that Lavinia is more like her father than her mother. In your real life, who are more like, your mother or your father? Or a fictional character, perhaps from Star Wars?
EW: Oh yes, I am exactly like a particular Force-sensitive scavenger on an epic quest to know her own origins and learn from the mysteries of the universe. But what artist isn't? I'm also like Harriet the Spy. Data from Star Trek. Yentl. Kylo Ren. May Sarton in Journal of a Solitude. Roy Batty from Blade Runner. Emily of New Moon. Emily Webb from Our Town. My mom. And my daughter. If my soul had a physical shape it would look and move like an aerial silks act from Cirque du Soleil.
TMT: Lavinia wants to take her mother's place of authority in the family. Tell us a little bit about your character development and what you have found along the way?
EW: I'm not spilling any secrets about Lavinia. That stuff is delicate, and if articulated too early and thrust out in the world, has a tendency to wilt. I will say that Lavinia is a tremendously fortressed character, and I am fascinated by why and how she became that way. What tiny seed is the nucleus of that fortress? What's the grain of sand that lies inside the pearl, which is enclosed in the clamshell? And Eugene O'Neill isn't the father of psychological realism in American theater for nothing. He's laid down a trail of tantalizing clues for the observant actor. John Dewey, in "Human Nature and Conduct," writes, "Suppression is not annihilation. 'Psychic' energy is no more capable of being abolished than the forms we recognize as physical. If it is neither exploded nor converted, it is turned inwards, to lead a surreptitious, subterranean life."
TMT: What's next?
EW: After seven years of not acting, I came back to the stage and found that I had grown by incredible bounds as an actor in that time away. I'm sure that's an infuriating thought to, say, a ballet dancer or a violinist. But I find that now, my emotional palette and range and depth are exponentially greater and easier to access than they used to be.
So, what's next, what's next is I'm going to keep growing and developing as an actor because I'll be growing and developing as a human being (thanks Stella Adler for articulating that thought).
But specifically? I recently received a grant to start an investigative column on Truthdig.com on violence against women, which I will commission and edit. I have been Chief Editor for the Truthdig Book Review for several years.
I'm a dedicated vegan and will keep educating people on the devastating environmental and health impacts and ethical implications of supporting the animal protein industry. I recently wrote the text for the companion book to the documentary, Cowspiracy. The book is called "The Sustainability Secret."
I am a yoga teacher at an incredible studio, YogaStream, run by my own phenomenal teacher and friend, Lara Heimann. I'm also addicted to my inversion-based practice (I spend my rehearsal lunch hours doing sun salutations, handstands, and arm balances).
I'd like to continue teaching English at the men's super-max prison in Trenton where I've taught before.
I'd like to continue my circus aerials training.
I'll keep researching and mulling all things O'Neill for the next installment of Mourning Becomes Electra.
Above all, there are the two small humans who are my children, and my husband Chris, who is the blond and blazing sun in my solar system.
In short, the Jedi training continues.
Moe
At the bar with Jesse Freedman
February 21, 2016
Jesse Freedman (Sound Demon) Director and collaborator. As TMT's Sound Demon: Uriel Acosta: I Want That Man!, Reread Another. Director: Outside in (Worry Noise Dirt Heat), Karaoke Bacchae (Meta-Phys Ed. / New Ohio Theater) Paisieu (Target Margin Stein Labs), Vilna's Got a Golem (Sarah Lawrence College), Chalom: Dream Opera (Meta-Phys. Ed.) MFA, Sarah Lawrence College.
TMT: You've worked consistency with Target Margin for the past few years. Tell us about your experience and what keeps you coming back?
JF: My first show with Target Margin was Uriel Acosta: I Want That Man!. I had been working with a Yiddish company on stuff in Yiddish so I felt really involved and invested in this larger exploration of the season even thought I was coming in half way through. On that project I was very involved in the development of the show in rehearsals, beyond the sound. Like everyone in the cast I was contributing ideas, text, etc. I was on stage and had schtick with the other actors. For Reread Another I was even more involved in the show. I get up from behind my sound rig and do a little dance, eat noodles, more shtick. David once gave me an "actor note" during rehearsal, which was something like "You know of course, you are secretly in love with so and so", and that had as much to do with my little dance as it does with my sound cueing.
This project my role is mostly sound, although that doesn't mean I'm not involved. I'm up in the balcony and not on the stage, which is for me like Athena in Olympus, as opposed to Athena on earth. The process is very actor and script focused and the script is centered. I've been doing a lot of sitting back and listening and watching. For the other projects I worked on, I also brought a lot of sound, in addition to the CD's David gave me. For this project, for reasons I can't explain, I haven't been using any of my own research. I've only been working with the tracks David suggested.
What keeps me coming back is the people, the work and what I learn. The people are fantastic. David, the actors, the producers, the production team, the interns, the lab artists. I love meeting and being connected to this community of artists… and then poaching them for my own projects. Continuously, I am also learning about how the work comes together and how the company develops and grows.
TMT: What is the sound demon? What is your contribution to the performance?
JF: Lets say during a performance I am running a fade. The scrips reads:
(ACTOR sits)_______________________FADE "DOWN MURMURING DEEP"
A sound operator runs the fades on the sound because the actor sits down. For a Sound Demon, the actor sits down because I fade sound.
A Sound Demon's role also to be understood through their contribution to the rehearsal process. The world of the play and its movement doesn't exist for the director without the sound. Therefore, the sound demon must be in rehearsals developing the sound with the director.
TMT: One of the directing choices is to use sound in place of physical objects. For instance, instead of a door slamming, a sound would replace it. In what sense does the sound transcend the physical environment of a play or the psyche of the characters?
JF: We actually decided that not all physical objects would have sounds. In this play, doors closing have a sound, and the memory of a door closing has a sound, but doors opening do not. Also, all the doors in the house have the same sound. Why? I think the meaning of a "door closing" in a damaged family with secrets drama is pretty expansive and clear, but we really don't talk about sound that way. We make decisions about sound closer by throwing suff in and listening to how it changes our listening to the scene.
Also, in the Sound Demon's world, the physical world is epiphenomenal of the sound. A more interesting question is, why isn't there a door?
TMT: Your work demands a lot of synchronization with the actors. What are the challenges of this? and do you get any chance to improvise?
JF: My mind has amassed a lot of frequent flyer miles. It wanders a lot, so this is a big challenge for me, which is why I do it I think. I like that challenge. Another challenge is that I have a lot of buttons and switches to press along with the actors doings things, so my mind toggles back and forth.
Once the sound is discovered, it all about precision and execution. The process of setting the sound is somewhat improvisational, in the sense that we are trying to make the sound work just like the actors are trying to make the scene make sense.
The first two weeks of rehearsal was overwhelming the actors investigating the O'Neil script and stage directions. Very little sound, so my process was sitting with headphones and listening to the actors run scenes and listening to music. Which was a real luxury because usually I make all that stuff at my desk. Making loops and whatnot in rehearsal with the actors working in the background made certain tracks I was investigating make sense in ways that didn't make sense at my desk.
TMT: How much of your work is technical and how much is creative?
JF: It's very creative. Running a show is being a part of the show, just like an actor, or maybe a puppeteer or conductor. I have to get the scene, what it is and what it is becoming and create it. There is a technical element to all of that because the more facile I am with the technology, the more expressive I can be with cue.
TMT: What's next?
JF: This is just the begining for this project which is excited. I have personal project for me and my company I am developing. An investigation of Christopher Marlow's The Jew of Malta (with some Brecht, Kanye West and the Gospels thrown in there). I am also working on some plays written by a 17th century Kabbalist. I also want to paint my bathroom.
Moe
At the bar with Mary Neufeld
February 18, 2016
Mary Neufeld (Performer). A highlighted list of Mary's Target Margin appearances include: in Uncle Vanya (Serebryakov), Dinner Party (Diotima), Mother Courage and Her Children (Mother Courage), Little Eyolf (Rita). In The Tempest (Caliban), Hamlet (Polonius), Cymboline (Belarius), Titus Andronicus (Tamara) and Measure for Measure (Lucio). Mary also acted with the Ridiculous Theatrical Company in Dr. Jekyll and Mr. Hyde (Bernice Braintwain) and Der Ring Gott Farblonjet (Gutruna and Hunding).
TMT: You are an old friend of Target Margin. In the past you have been in Uncle Vanya and Mother Courage and Her Children, to name a few. Tell us about your experience and what keeps you coming back to us?
MN: The collaboration with David has been and is my acting career. I do not pay the bills with acting but rather satisfy an essential yearning to be making art through acting. The bills I pay another way. I care little for fame but rather crave the process that David uses and find emotional gratification in the rehearsal that is free and funny and improvisational and complicated. He's the brains behind my work. I bring intuition, a big voice, a modicum of training (Grotowski) and my mid western work ethic.
TMT: David is incredibly precise in movements choices and stage directions and so is Eugene O'Neill in his vision in Mourning Becomes Electra. How do you feel that David and O'Neill's work intersect aesthetically?
MN: The intersection between David and O'Neill is the complex literature. David has the chops to deal with the repetition and wordiness. David likes to pick the weird, nearly unstageable plays to stage.
TMT: You are playing Seth, the Mannons's gardener, who has leaned most of the family's secrets and colluded in keeping them. In addition to Seth, throughout your career you have played characters across all genders. What if anything you have found challenging about this type of casting?
MN: I don't give drag much thought. I just play the character by concentrating on the text as written. David is helping me identify Seth's knowledge of the family history and also keeping it varied and specific. (He gives women the opportunity to do Shakespeare. He is not only color blind, he's sex blind.)
TMT: Target Margin is well known for using spike tapes on costumes and scenery. Do you have any favorite spike tape color?
MN: I prefer either bright white or bright yellow tape. And David must place it on my body. Many's the time, in final tech, he's turned me around to place the tape and there's always a very sweet pat on the back that comes with.
TMT: What's next?
MN: Next is the full production of Mourning. And continuing to do my graphic design job to pay the bills.
Moe
At the bar with Stephanie Weeks
February 14, 2016
Stephanie Weeks (Performer) has performed at many regional theaters and Off-Broadway. Favorite roles include Salima in Ruined, Belle in A Christmas Carol, Tituba in The Crucible and Shark in Oh My God I'm So Thirst(y), Innovative Theater nomination. Film: Ex-Doofus… Dir: Melvin Van Peebles, Tribeca Film Festival.
TMT: You have been in multiple productions with Target Margin such as Dinner Party and As Yet Art Young & Rash. Tell us how your work with TMT has influenced your career and what's unique about Drunken With What?
SW: I guess the biggest thing I can say about how TMT has influenced my career is that it basically started it! David was the first person to cast me in my first real professional show in New York. So I've always seen that work, especially the work we did in As Yet Thou Art Young and Rash as a home base for me and set the bar. I really loved being a part of that show. It's still one of my most cherished experiences and though each creative room I walk into is different and unique. I do compare a lot of them to As Yet Thou Art Young and Rash because it was the really my first and special. I've also met soooo many wonderful artists through TMT that I've collaborated outside of TMT. I consider it a gift that keeps on giving.
I think there are many things that are unique for me about Drunken With What. For me one of the biggest things is that all four of the actors are all company members and have worked with David on multiple occasions, so we may not have all worked together before but there is a lot of history that we all have with him. We were all on board from the very first day. It's challenging and hard and all that but I think we all knew that and signed on anyway because the work is fulfilling. I don't necessarily have that when I am first beginning to work with a new director in a new room. There isn't that shared language or trust that has been established yet. I'm always hopeful but, honestly, sometimes that trust or that shared language never comes.
TMT: Drunken With What is our first pass at Mourning Becomes Electra—O'Neill's take on the Oresteia set in New England at the close of the American Civil war. From your point of view, how present is the setting and has it had an effect on your approach to portraying Christine?
SW: Hmm… This is an interesting question. I mean the setting is somewhat always present because the language is different and incredibly heightened and that alone reflects a different time. I am also a Black woman playing a matriarch of this household at the close of the Civil War of this very wealthy family in Connecticut so it's always in my mind in terms of my back story of where Christine comes from and how and why did she get to be the Lady of the house. It makes for very very juicy imagination on my part but ultimately, for me, it just makes the stakes in every scene higher.
TMT: Christine is a character that is full of hatred towards her daughter and husband but she is also loving towards her son and her prohibited lover. Like anyone, her humanness is reflected in her inconsistencies and flaws. So… the world wants to know, what makes Stephanie Weeks human and do you ever contradict yourself? How so?
SW: Ha, I contradict myself on a daily basis!! I mean what makes me human is that I am a woman living in a world with hopes and dreams and sometimes I'm successful at accomplishing them. But sometimes I'm not and I get really angry and sad and pissed off and exhausted by all of it and I want to give up but then I do get up (not necessarily the next day) and put my game face on and try my best to go at life hard again.
TMT: Our productions are known for atypical casting and Drunken With What is no exception. In particular, this production provides opportunities for African American, Chinese America, and Indian American actors to play lead roles that are typically not available to them. In what way, if any, does this production reflect what it means to be American today?
SW: Yes and no, YES because it's happening and it's fantastic and exciting and I LOVE that this can happen in the theater and I really think it works because we are all so present and giving our best to the project. No, simply because I've truly only felt this with TMT's work…. I don't see many other companies doing this. I see a lot of companies doing a lot of theme based casting… i.e lets do Mourning Becomes Electra but with an all (Black, Asian, Middle Eastern cast) or an all female cast or an all male cast which is all fine and great. But I think it's essential to keep pushing the boundaries of our people's imagination of what is possible. What's exciting about Drunken With What is that all the relationships are there, we are just challenging the audience a little more to say "Hey, this is a family, and no, they don't look alike."
TMT: What's next?
SW: I am thrilled to be in the early stages of developing a piece with the wonderful playwright Chiori Miyagawa, who I actually met through David a few years ago (again, the gift that keeps on giving). Emily Mendelsohn is directing and Jubilith Moore and I are two actors playing all parts in a four person play.
Moe
At the bar with Satya Bhabha
February 8, 2016
Satya Bhabha (Performer) His plays with Target Margin include Ten Blocks On The Camino Real, As Yet Thou Art Young and Rash. Off-Broadway includes: Rafta Rafta, Paradise Park, Queens Blvd. (The Musical), Hell House. London: Holy Warriors (Shakespeare's Globe). TV includes: "New Girl," "The Good Wife," "Key & Peele," "NCIS." Film includes: Midnight's Children, Scott Pilgrim vs. The World, Assisted Living, Dude. Training: Yale University, National Youth Theatre UK.
TMT: Satya, you are an old friend of Target Margin, can you talk about your past work with TMT and how we tricked you into a two-year exploration of O'Neill's trilogy Mourning Becomes Electra.
SB: Well, as David knows, after a bottle of wine and a good meal and I'll say yes to practically anything. Anything theatrical, that is. But in all seriousness, yes – Target Margin has been a major influence on my life and work, and I'm thrilled to be back working with you again.
I did my first show with Target Margin (As Yet Thou Art Young and Rash, 2006) the same year I got out of college. I was still getting my footing in New York, both personally and professionally, and immediately knew that, in Target Margin, I had found a creative home. The show was incredibly rewarding and introduced me to the downtown theatre scene at large, which was also professionally indispensable.
We worked together again a few years later on Tennessee Williams' Ten Blocks on the Camino Real. This was a major undertaking – the show was developed over many workshops and presented performance challenges unlike anything I had previously experienced. However, as always, working with people you love makes hard work fun, and by that point I had developed something of a shorthand with David – we speak the same language. I moved to LA shortly thereafter, and that was actually the last play that I did for some time.
It was about a year and a half ago, when I returned to LA after performing my first play in about five years at Shakespeare's Globe in London, that I called David. We had often spoken over the years about working together again, but the play in London had truly lit a fire under me to make theatre more of a priority. David and I made a commitment then and there to make this show work, despite my living in Los Angeles. And, thrillingly, we have been successful… So far. Let's wait and see what happens in the theatre before making any too sweeping statements.
TMT: In DRUNKEN WITH WHAT, the first of a series of "studies" of Mourning, you not only play the lead Orin but also Erza and Captain Adam Brant. What has the process been like and what has been the biggest challenge?
SB: The process has been a rather unusual one for Target Margin, in that we initially approached the text in an almost pedantically straight-forward way. We vowed to observe every stage direction and perform the text in the most 'traditional' manner. That was very fun and rewarding as a performer.
Now we are in the process of actually building our show, and are using that 'fully-fleshed' performance we created as a touchstone from which we often deviate.
Playing all three characters has been exciting and challenging. After ingesting the huge amount of text (which was in itself a challenge), I have really been working on defining the characters physically and making sure that those details remain no matter if we are treating the text 'traditionally' or in a more experimental way. I want to have each character be extremely sharply delineated, but when we move away from the highly invested and expressive performance style, the character specifics often erode. That, I would say, is a constant challenge right now.
TMT: Traditionally, it's rare for an actor with such a diverse ethnic background to have the opportunity to perform the role of Orin. Luckily, we're not concerned at all about "tradition." What's exciting to you about Drunken's casting and what impact, if any, do you think this choice will have on audiences and larger theater community?
SB: So many people talk about 'diversity' but so few people do anything to address it! There's always an argument to be made against it: it's not 'what the playwright intended,' it's 'confusing,' it's 'not what we see in the real world.' Of course, that is not true in the slightest, and to restrict ourselves to casting as per the 'playwright's vision' is to succumb to the racial politics of their era.
I am thrilled to be performing with such a diverse cast. Our dynamic is fantastic, and I do believe that, at each of our essences, we are perfectly suited to our characters. My sincere hope is that our audience is not paying attention to the color of our skins but to the content of our characters (to quote a man much greater than me), and that theatre professionals who come to see the show will gain a wider understanding of what is and is not possible on stage.
TMT: From playing the lead in Salman Rushdie's Midnight's Children to reoccurring roles on the New Girl and The New Adventures of Peter and Wendy, you have a very successful career in TV and film. Tell us a little bit about your experience working in theater and how it differs from TV / Film.
SB: Our work at Target Margin is unique and different from anything I've ever done, whether on stage or on camera. That being said, I'd say a major difference between camera and stage is that on stage process is everything, whereas on camera spontaneity is the goal. Certainly one needs to be spontaneous and 'in the moment' when developing stage work, but that all gets folded into the process at large and the final piece is a culmination of months (sometimes years!) of careful questioning and examining.
As an actor on screen you are brought into the creative process very late (often just days before you shoot!) and there are few if any rehearsals. Your job is to furnish the director and editor with a range of honest, dynamic, and engaging moments, which they will then use to build the film. Not to say that you ignore the integrity of the larger narrative or the overall shape of the scene, but given that one does multiple takes of each scene, it is more important to find searing moments of truth, than to string together a single take of any specific scene (or, certainly, the whole film).
On stage, and particularly in our work here at Target Margin, our performances are deeply imbued with ghosts of scenes and stories that we have discussed throughout the development of the piece. While the goal remains an honest expression of your character's state (mental, emotional, or physical), the information that we are referencing in our performances is all drawn from our months of work on the subject.
TMT: What's next?
SB: I acted in three films last year, and I believe that a few of those will be coming out shortly after our work here finishes – I'm excited to see them! I also recently shot my second short film as a writer/director (a two and a half minute horror movie!) and am in the process of putting the finishing touches on that. I also acted in a comedy pilot for TBS in late November, so we are all waiting to hear if the show gets picked up.
Apart from that I'm excited to get back to LA, bask in the sunshine for a few moments, and start research on my next two creative projects: a site-specific production of Chekhov in an abandoned mansion in LA, and a filmed version of a Shakespeare play set in Downtown Los Angeles. And, I suppose soon enough, I'll have to get back to learning lines for the rest Mourning Becomes Electra… though not before a bit of a break.
Moe