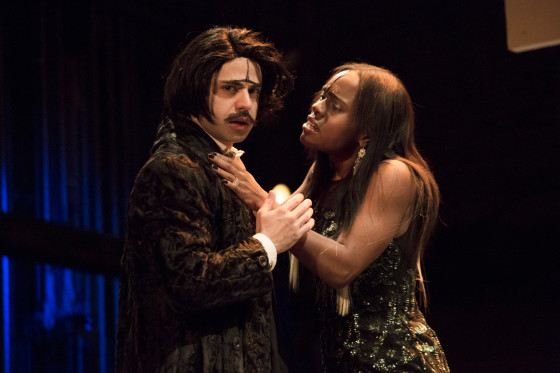 In our December 2016 Lab Unseen O'Neill, Lead Artists Ann Marie Dorr, Kathleen Kennedy Tobin and Eva von Schweinitz revive some of O'Neill's known, studied, but rarely seen works at The Brick in Williamsburg. The Lab also features a special collaboration with City University of New York students, alumni, professors and staff, led by Lead Artists Claire Moodey and Bess Rowen with performance at the Martin E. Segal Theatre Center. Plus Durned Queer—a special in-process showing of Mourning Becomes Electra directed by David Herskovits.
In April / May 2017 we present a full marathon production of O'Neill's great trilogy Mourning Becomes Electra at the Abrons Arts Center. Part Greek tragedy, American history play, and family romance, with passionate irreverence, this production explodes the American project. You will never have a ride like it.
Get your tickets now by becoming a TMT Subscriber!