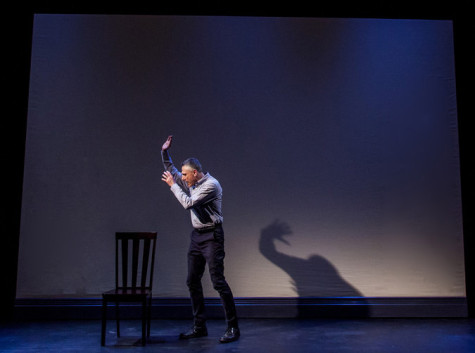 Composition…Master-Pieces…Identity
Conceived & performed by David Greenspan
Production Design Carolyn Mraz
Lighting Design Tlaloc Lopez-Watermann
Production Stage Manager Claire Moodey
Production Manager Ann Marie Dorr
Associate Production Manager Aaron Minerbrook

May 27 – June 27 at The Connelly Theater
With his "lively trickster mind" and movement "like origami that knows how to fold itself," David Greenspan brings us a new signature solo piece. In the vein of The Argument (at TMT in 2007) and Greenspan's own The Myopia, Composition…Master-Pieces…Identity will bring to life two "lectures" and a "play" by Gertrude Stein.
Stein's thoughts on artistry and authenticity changed as her own reputation morphed to "celebrity" status. Earlier in Stein's career, Composition as Explanation expressed her belief that the creator of an authentic work of art is an outlaw until sufficient time has passed for his work to be accepted as a classic. In What Are Master-Pieces and Why Are There So Few of Them, Stein as author of international renown defines an authentic work of art as one in which the artist's self-consciousness has been suppressed. As Stein's fame reached mainstream status, her meditation on the relationship between artist and audience yielded Identity A Poem. Greenspan shapes Stein's heady wordplay as only he can, and the result is a startlingly clear diversion for the senses and for the mind.