PARTY WITH US IN 2013/14!!!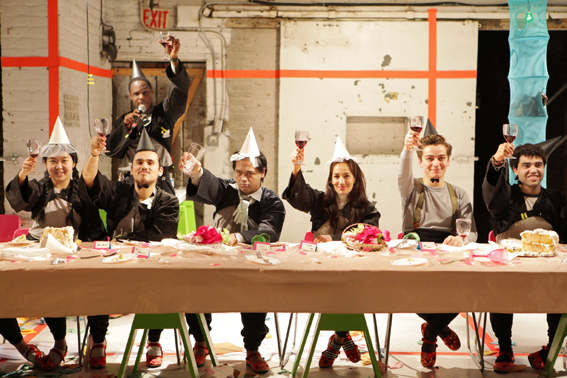 Upcoming Events:
Target Margin Theater Benefit Dinner
February 3rd
6:30 for 7 p.m.
@ Calliope Restaurant
84 E 4th St, New York, NY 10003
Stay tuned for official invite!
If you just cant wait for tickets,contact us at 718.398.3095
They can't be alwayth a learning, nor yet they can't be alwayth a working. And we couldn't agree more! Which is why a few times a season we offer our supporters a chance to let loose, party with us, and benefit our season programming all at the same time. From dining at a hot new NYC restaurant at our annual Benefit Dinner to attending a special benefit performance during our mainstage production. If you'd like more info on our upcoming events sign up for our e-newsletter to your right. In no time you'll be filled with good food, surrounded by great people, and very high in spirit.