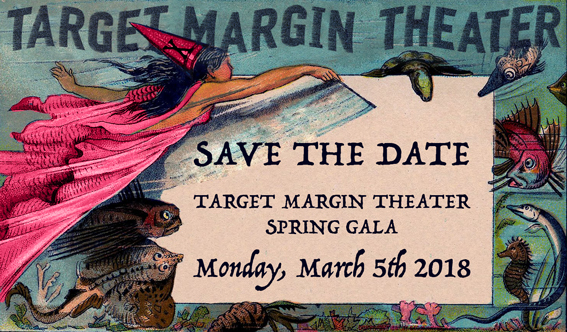 Celebrate Target Margin Theater this year at our annual Spring Gala!
Take a dive and spend an enchanting evening in support of Target Margin Theater. Our intimate evening includes cocktails, dinner, delicacies and delights. PLUS, special performances, a not-so-silent auction and much much more!
TICKETS ON SALE SOON!
JOIN OUR MAILING LIST and be the first to know about tickets + program.