Blue Star Theatre Program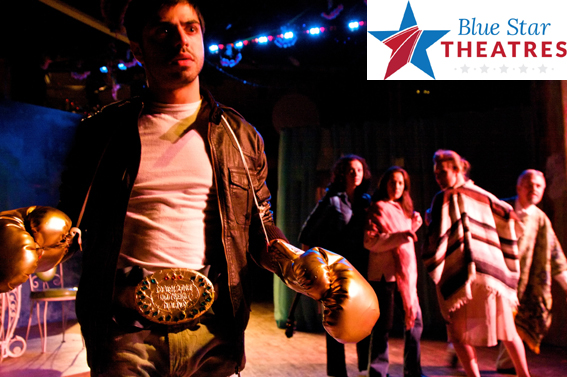 Target Margin Theater is proud to offer free tickets to military veterans, personnel and/or their families who are interested in attending any of our Mainstage and Lab Productions during our 2016 / 2017 season. In addition to performances, we also offer a variety of engagement events including post-show / pre-show talkbacks, panel discussions, and theater workshops.
Target Margin Theater's 2016 / 2017 season will include:
MOURNING BECOMES ELECTRA
Abrons Arts Center | April / May 2017
Love, race, money, and war: Eugene O'Neill captured the essence of our country in his great trilogy Mourning Becomes Electra. Part Greek tragedy, American history play, and family romance, with passionate irreverence, this production explodes the American project. You will never have a ride like it.
UNSEEN O'NEILL LAB
The Brick | December 2016
Lead Artists Ann Marie Dorr, Kathleen Kennedy Tobin and Eva von Schweinitz revive some of O'Neill's known but rarely seen works. Plays under consideration include Beyond the Horizon, Dynamo, and The Great God Brown. The Lab also features a special collaboration with CUNY exploring translation through the lens of O'Neill's writing by Lead Artists Claire Moodey and Bess Rowen.
For more information about our program email info@targetmargin.org.
Blue Star Theatres is a program of Blue Star Families and Theatre Communications Group, with support from the MetLife Foundation.