BLUE STAR THEATRE PROGRAM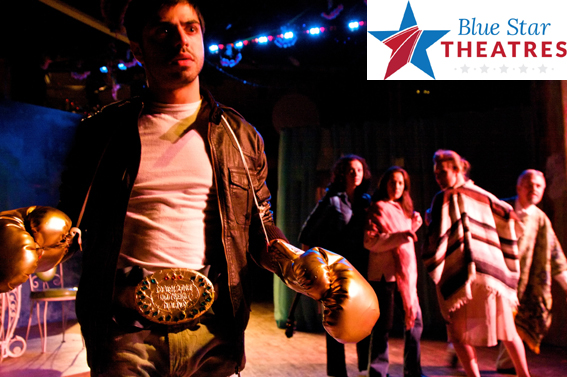 Target Margin Theater is organizing groups of veterans, current military personnel and their families to attend a series of productions that challenge / expand the possibilities of what can happen in a theater and asks the question, "What is a play?".
UPCOMING EVENTS: On June 21-23, TMT will hold a three-evening immersive writing practice, run by acclaimed playwright Christina Masciotti and TMT artistic producer Moe Yousuf. This workshop, as with all Blue Star events, is completely free and please CLICK HERE TO RSVP. The capacity for each event is limited to 10 and you must RSVP to attend.
If you have any questions about our program feel free to email moe@targetmargin.org or call 718-398-3095.
Blue Star Theatres is a program of Blue Star Families and Theatre Communications Group, with support from the MetLife Foundation.