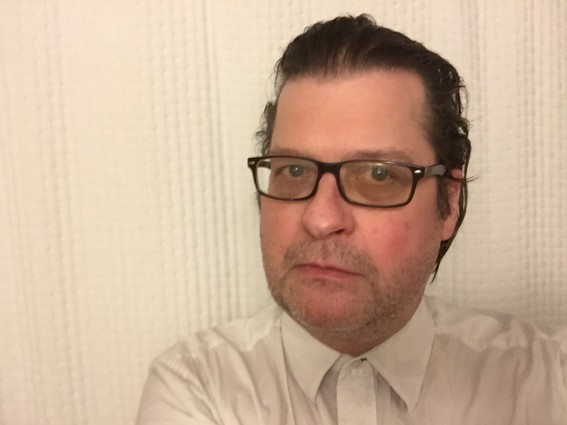 Target Margin Theater present the ICEMAN Lab, our radical new approach to The Iceman Cometh by Eugene O'Neill, with four diverse theater artists each tackling a separate act of the play. This fresh take on O'Neill's classic will allow audiences to see each act as a separate experiment, all four together as a unified whole, or both.
The ICEMAN Lab runs June 2 – 25 @ HERE (145 6th Ave). TICKETS ON SALE NOW!
Check out our interview with ACT II Lead Artist Skujins below!
TMT: You've been a TMT associated artist for a long time, and this isn't your first go around as a lead artist in our Labs. What's different about the Iceman lab?
Yuris Skujins: The scale of the event. A cast of 12+ professional actors on a shinebox budget is ridiculous and perfect for this beautiful bleak fantastic American work.
TMT: This is your third time collaborating with Meredith Palin, another TMT associated artist. What is it about you drives you both to work together time and time again?
YS: No one else seems to take us seriously. Meredith Palin and I agree to collaborate and then she reads the work and tells me what it means.
TMT: Pipe Dreams are defined as unattainable or fanciful hope or schemes. What pipe dreams do you think are attainable: (I.E) World Peace, Life on Mars, End to Climate Change?
YS: That the pipes in my Brooklyn bathroom will one day run without obstruction. Really. That would be sweet.
TMT: Harry Hope's Saloon is based the old 4th Street Manhattan bar called the Golden Swan, nicknamed the Hell Hole. What's a hell hole you like to frequent and why?
YS: I like empty rooms where no one will find me.
TMT: What's on tap for you next?
YS: Another needy conversation with David Herskovits.
********
Yuris Skujins (Lead Artist, ICEMAN Act II) is an Associated Artist of Target Margin Theater. Previously he directed TMT Lab Events Sonoma and Boca (both of which he authored, as well) along with Bronks Ekspress, The Moth and the Flame, Hexachloraphene, Rook, A Family Affair, and The Scarecrow. He has acted in numerous TMT Mainstage productions including Uncle Vanya, These Very Serious Jokes, Tulpa, Mamba's Daughters, Cymbeline, and Titus Andronicus amongst many others. He is a graduate of Cornish College of the Arts.