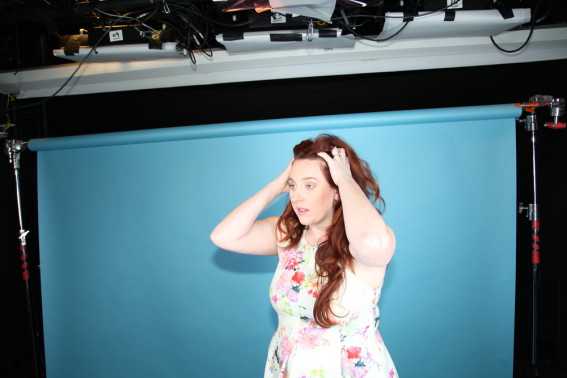 The ICEMAN Lab runs June 2 – 25 @ HERE (145 6th Ave). TICKETS ON SALE NOW!
TMT: You've been a Target Margin regular, in main stage and lab shows, now you are a lead artist. What's unique about participating in a lab as a lead artist?
Julia Sirna-Frest: Being a lead artist is a whole different animal. It's extremely exciting to be making big artistic decisions but also completely terrifying. For this Lab I am attempting so many things I have never done before; song writing, adapting text and just being the one in charge. The beautiful thing about the labs is it's all about experimentation. Having been in labs where I've danced the cha cha, lived in a plastic bag, sang the magic flute and got pied in the face I do feel ready for the madness.
TMT: You're tackling the first act of The Iceman Cometh through a song cycle. Gut reaction: Describe the music you heard in your mind when you first read the play?
JSF: A lot of things ran through my mind while reading the play. Part of me heard some insane droning thing that built throughout. All these men are trapped in the bar in a way and very much trapped in their lives. I heard punk rock pounding and some grunge sprinkled in there. There is also this element of drunken sing along that is very appealing to me.
TMT: Pipe dreams are defined as unattainable or fanciful hopes or schemes. When you first started out as an artist, did you ever feel at times, what you wanted to do was a mere pipe dream? At what point did the pipe dream become a reality?
JSF: I think my artist life is still pipe dreamy. Trying to create a life in the arts in NYC is choice to live an extraordinary life but also a life filled with uncertainty. When I look back at the past 10 years (!) in NYC I'm shocked. When I moved here I had no idea what the scene was or how to audition and I certainly didn't consider myself an artist-just a hopeful actor. Target Margin was actually the first place I found an artistic home. I had no idea my life would become starting a wild theater company (Half Straddle), creating a Dolly Parton Cover band and be in some crazy downtown theater shows-some with live dogs and others where I play a singing mooncat! It's a nutty ride and there have been so many times where I thought I should give up and move to Nova Scotia and open a bakery because being an actor is possibly the worst choice one could make. My incredible husband, playwright/theater maker and TMT Associated Artist, William, never let me give up. He always told me I had something unique to offer and would not let me give up on this pipe dream life.
TMT: Let's talk more about your AWESOME Dolly Parton cover band Doll Parts (check them out here). What do you think her country music has in common with Eugene O'Neill?
JSF: You know, Dolly is all about making your own luck and pulling yourself up by your bootstraps and making the world a beautiful place. I think she'd tell the crew in Harry's saloon to get outta the bar and start living! However, country music often has a melancholy tinge and I think Eugene O'Neil could have probably written some beautiful country ballads.
TMT: What's on tap for you next?
JSF: This fall I'm working on Sibyl Kempson's new play The Securely Conferred, Vouchsafed Keepsakes of Maery S. which will premiere at NYLA in 2017. Sibyl is one of my favorite playwrights so I am super excited to jump into her brain!
********
Julia Sirna-Frest is a performer, singer and teaching artist. She is a founding member of the OBIE award-winning theater company Half Straddle and most recently performed in their production of
Ancient Lives
at The Kitchen. Other collaborations include: Mac Wellman, Target Margin Theater, William Burke, Jeanette Yew, Zoë Geltman and Rady&Bloom. She plays ukulele and sings in Doll Parts, Brooklyn's premiere Dolly Parton cover band, and has developed work and performed at The Kitchen, The Incubator, St. Ann's Warehouse, The Brooklyn Museum, La MaMa ETC, Abrons Art Center, The New Museum, Mass MoCA, JACK, PS 122, Joe's Pub, The Bushwick Starr, Soho Rep, and New Dramatists.